Faizul (@trwbyfaizul) is a graduate research student who is currently pursuing a Masters of Arts (MA) in Anthropology at Universiti Brunei Darussalam (UBD). He moonlights as a research assistant at the Centre for Advanced Research (CARe).
Faizul, who is also a passionate writer, hopes to pursue academia in the long run. On his website – The Reasonable Writer – Faizul cited a quote by Alan Moore: "Don't leave home without your sword – your intellect."
Whether it'd be in the fields of politics, identity or what have you, Faizul aims to bring his swords of words that will slice through the confines of normal thought and transcend the boundaries that otherwise shackle us to a social imaginary that is anything but simplistic.
You can get to know Faizul a little bit better by seeing how he responded to the following #Neue9to5 questions:
The Tough 9'ers:
1. Picture this scenario: You've travelled back in time – 13 years back to be exact. You are once again your younger self. How would you live your life?
Back then, I was very shy and anxious. You could say that I was introverted … talking to people was indeed a struggle.
Nowadays, I talk a lot. I would like to think that the years of ups and downs have made me into a well-adjusted person.
If I were 15 years old again, I think I would be calmer. That would be a nice experience. Oh! I'd make a lot of friends too!
2. What, besides wealth, can you never have enough of?
Time with my girlfriend. She is my best friend. She lives all the way in Kuala Lumpur while I am here in Brunei.
3. What old fashioned way of doing things is better than how they are currently done?
To be honest, nothing. I quite like this day and age of doing things thanks to technology! An example would Skype because I'm in a long distance relationship. So, go figure! Hahaha! Another would be the convenience of e-mail and instant messaging. Work is more efficient and I'm more connected with my friends and colleagues now than I would be back in the 'traditional ways' of doing things.
4.  Name 2 of your favourite apps on your mobile that you cannot live without.
Google Keep and Google/Apple Podcasts.
For the former, I like being organised and Google Keep helps me get my work done. For the latter, I love listening to my podcast subscriptions. It's a ritual I do in the morning, in the shower and while I drive to go wherever I need to be going. It's also the best way to keep up with news!
5. When you think of 2018, what's the first time pops in mind when you think of the words 'shocked' and 'saddened'?
It would have to be the passing of Anthony Bourdain. I've always been an admirer of his work on TV and his books. He was one of those people I would have loved to meet in this lifetime.
6. You remember the time when Kanye West interrupted Taylor Swift's acceptance speech during the MTV video music awards show? Do you agree with Kanye saying that Beyonce had the best music video of all time and that the award should have went to her instead of Taylor? Why?
I don't follow much on what goes on with the mainstream music industry, but I did hear about this incident.
I understand that there's a lot of whitewashing in that industry and perhaps Kanye took it upon himself to say something about it, which is within his right.
Though, how he did it was in poor taste.
There would be a place and time for such a thing. After all, interrupting someone else's speech is always considered rude!
7. Fried chicken all day, every day or burgers for life?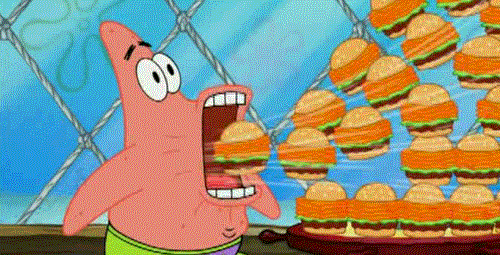 Burgers for life bro! Hahaha. I just like burgers more than fried chicken!
8. If you could take back something you said to a friend, what would it be?
There was a time when I was young and stupid. I don't remember my words, but I was guilt tripping a colleague from work because she did not finish her food when we were having lunch together. I want to reiterate that this was years ago and looking back now, it was insensitive and inconsiderate on my part. It took a lot of self-reflection over the years, but the morale of the story is to be mindful of your actions and always try to be kind to others.
9. What 2 stories featured on whatsneue.online that you enjoyed reading?
One would be the "9 to 5: What's Neue with Huwaida" write-up. Huwaida is a dear friend of mine. She has so much energy that she brings whenever we have a conversation. I could feel that energy emitting from the #Neue9to5 article too!
Another one was when Neue wrote about smashing gender barriers. Advocating gender equality and challenging gender norms are something I am outspoken about nowadays. I think it's cool to see guys designing shawls and scarves!
The Easy 5'ers:
1. What song do you play most often?
"All My Days" by Alexi Murdoch. I've probably played this a million times now!
I think this song talks about a journey; finding what you're looking for in life. You're alone in this search, and at times with no companions around.
In the end, you find clarity in what you're looking for and wholeheartedly go for it. It symbolises hope in whatever journey you undertake in this very up and down life.
2. If you could be any Marvel superhero. Who would it be? Also what did you think about what Thanos did at the end of the 2018 movie "Avengers: Infinity War"?
I'd say Spider-Man. Peter Parker is my coffee name actually! Some coffee shops already call me Peter Parker. Hahaha!
Serious answer on Thanos, I somewhat understand his views as a nihilist. I get why he did it. Not that I would condone such a thing though! Less serious answer, that was not cool bro! Peter Parker didn't even get to go to college yet.
3. If your pet could talk to you for just 30 seconds, what would it ask you and what would it tell you?
I don't have a pet at home. But I would imagine that if I did have one, it would be a cat and it would say, "boy, you are one ugly looking human" and then proceed to ask, "why is your head disproportionally bigger than your body?"
4. Would you rather live your entire life in a virtual reality where all your wishes are granted or in the real world with no wishes granted?
I am quite happy living in the real world, thank you very much! In all honesty, the real world keeps me grounded and grateful, and striving to achieve something and experiencing failure makes me a human being with a sense of purpose in life. I also believe in the saying "wishes delayed aren't wishes denied". And I'll take truth over delusions, any day.
5. It's 2019! What's your New Year's resolution?
My New Year's resolution would be to advocate gender equality in Brunei. Gender equality is something I've become passionate about recently. I'm looking forward to being involved in Brunei's first ever workshop called "CHAT Circle" this January 20. Oh! And to participate in more marathons if possible.