Neue (@whatsneue) is embarking on a completely new and exciting form of content called "What's Neue from 9 to 5".
In this segment, 9 questions would be about people's opinion on general and everyday things, while the last 5 questions would be fairly chill and more tongue in cheek.
Speaking to Neue this week was Sam Siren (@samsiren), the vocalist for Senjakala (since 2003) and Karacoma (since 2008).
"What you see is not what you get," said the self-taught visual artist and freelance photographer.
Sam loves travelling and learning new things around the world. But she still considers herself a kid at heart and a super goofball.
The Tough 9'ers:
1. When are you most productive?
Whenever I start zoning out or travelling around the region.
2. Which is easier? Making music or working on art?
I'm not sure really. Both have the same process really. The only difference is when it comes to music, I've got to present my vocal melodies or riffs to my guitarist and vice versa.
3. Have you ever collaborated with other artists?
I've collaborated with really awesome artists in terms of the visual art world. I've been involved with exhibitions like Ise Parking Project (Malaysia). I've also hung out with HAHA (Regan Tamanui) in Melbourne, Australia, of whom I hope to collaborate with in the near future.
4. Do you ever get stage fright? How do you overcome that?
Yes and no. At the end of the day, if I do get the stage jitters, I just have to face the music and just go gung-ho!
5. What does an average day look like for you?
Hmm… an average day, huh? Well, I'd get up, meditate, do some chores, shower, work on something, go fishing or creating some music.
If there's an upcoming gig, then it would have be rehearsals, rehearsals and even more rehearsals.
If not, then I do random things like photography… eat… sleep… and DO IT ALL OVER AGAIN! *super big smiles*
6. What's the best piece of advice you've ever been given? What's the worst?
BEST ADVICE: Always stay positive and just be you. Never stop learning new things and just keep going – that is what being a human being is all about.
WORST ADVICE: You should try screaming so that you sound more METAL and HARDCORE in your music. Oh and be a bit more lady-like… (jaw drop moment!) I love my vocal chords thank you very much!
I sing the way I sing because I sing it the way I sing it! LOL!
7. What's your hope for the future of Brunei?
Whoa! That's pretty deep! So far things in the music scene and art scene are pretty much blooming here and there. I think it's going in the right direction. Hopefully we'd make a mark some where in the region in these areas which I think we are progressing in a way.
8. Would you rather have an awesome talent and never get recognised for it or become famous for doing something stupid? And why?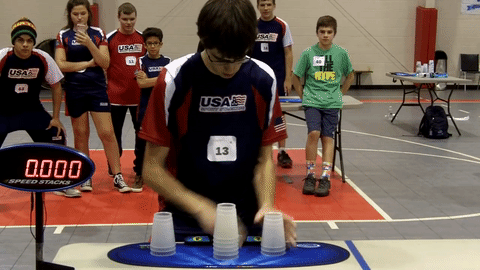 I'd rather have an awesome talent and never get recognised for it, for the simple fact I would be much happier knowing that I had managed to do it and PROVEN to myself that I could do it!
This would make me happy. And at the end of the day, that's all that matters!
Plus when you think about it, all the great artists only got recognised for their great talents after they die.
I know, it's a little sad but they did leave a mark in society in the end!
9. What story from the Neue website would you recommend others to read?
It would have to be "9 to 5: What's Neue with Nadzi". It's truly an inspiring tale and pretty good I'd reckon.
The Easy 5'ers:
1. If you could choose a song as the soundtrack to your life, what song would it be?
Oh goodness! This is a SUPER HARD question for me. However, if the question was a hit list question rather than just one song, it would be:
A. "Take On Me" by A-ha
B. "Come on Eileen" by Dexy's Midnight Run
C. "Don't You (Forget About Me)" by Simple Minds
D. "Faith" by George Michael
But then again… Oh no! I can't have just one song as THE soundtrack of my life. It's got to a huge list! Hahahaha!
2. What was the most interesting thing you've seen or read in 2018?
Most interesting thing I've seen was when 'Senjakala' got invited to play for 'Hammersonic' and the hotel we stayed in was a nice five-star hotel by the beach where it was occupied by all 38 bands staying under one hotel and metal heads occupying the hotel's lobby area. Everyday and night was just metal music in the lobby! LOL! Other than that, got to meet 'In Flames' and the drummer from 'Dead Kennedys'. (It was a super starstruck moment!)
3. What's another skill or craft you'd like to pick up?
Aquaphonics! Yeah! Basically building a small aquaphonics system would be the next skill or craft that I'd like to pick up! *super big smiles*
4. If you could shop for free at only one store, where would it be?
DAISO! It's one of Japan's 100-yen shop brands, known for offering a massive variety of unique and quirky products.
No! No! I changed my mind. It would have to be Kepong Tackle, Malaysia's biggest tackle retailer that has a comprehensive range of fishing gear.
Oh gosh! This is hard! No! No! Ok! Ok! It would be all the books I could grab hold of from Kinokuniya!
Oh goodness! This was an extremely hard question!
5. What's the weirdest thing you've ever done as a kid?
Weird? Hmm… everything I do is pretty weird (if you take a look at it in a certain perspective) LOL!
But seriously, I think all the things I've done as a kid were super weird but pretty awesome! For example, MUD PIE BOMBS with imaginary (and real) friends in the middle of day on a blooming Sunday or cycling around the neighbourhood yodelling random sounds! LOL!
See You In The Next #Neue9to5
Be sure to tag your friends in the comments sections in Facebook or Instagram if you'd like them to be featured in the next "9 to 5: What's Neue With …" article.