Don't fancy Valentine's Day? Well, you're not alone!
For most people, February 14 was a nice day to express their affection for that special someone.
Others, however, were, er… less enthusiastic about it.
This week, Neue has rounded up some of the most cringeworthy Valentine's Day moments as told by our readers in Brunei.
*Names have been altered to protect them from even further embarrassment. (They can thank us later!)
Be Thankful You're Not Them
What's Your Name Again?
"My boyfriend took me out for a Valentine's Day dinner. Everything was perfect that night … until I opened up an envelope tied with a red ribbon and bow. Written in the Valentine's Day greeting card was 'I love you, *Karen'. Guess what? That's not my name!"
Case Of The Ex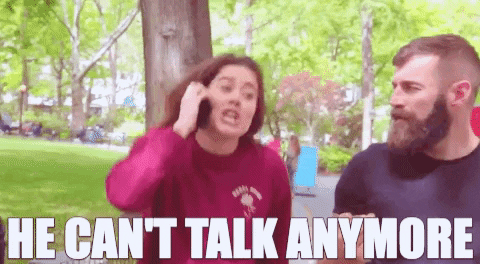 "10 years ago, me and my then-girlfriend, *Siti, had broken things off. We have not spoken since. Last Valentine's Day, while I was taking a shower, my mobile phone was ringing in the living room. My current girlfriend *Tania answered my phone and it was *Siti on the other line asking for me. Apparently, *Siti had gotten hold of my new mobile number off a mutual friend. When asked if she would like to leave a message for me, as I was still in the shower, *Siti said, 'Just tell him that I still miss him.' It was an extremely awkward Valentine's Day dinner later that night with *Tania. I have not returned the call to *Siti."
Let's Break Up!
"Apparently Valentine's Day can put a lot of pressure on some people, my now ex-boyfriend in particular. I had been seeing this guy for 8 months. I asked him if he would be my Valentine this year a week before February 14. On Valentine's Day, he sent me a WhatsApp message saying, 'Sorry! This just isn't working out.' I had to cancel our reservations at a restaurant later that day."
The Art Of Giving (Or Not)
A recent survey of 2,000 adults by the Asian Express Newspaper in UK found that a giant cuddly bear, an album of love songs and a partner expressing their undying love by having your name tattooed on their body, are among the Valentine's gifts people would LEAST LIKE to receive.
We here at Neue could not help but wonder if this was the case too in this part of the world (Southeast Asia).
Over the weekend, Neue reached out to some of it readers to ask them what were some of the most cringeworthy gifts they have received on Valentine's Day.
This is what they had to say:
A Reptile?
"Two years ago, on Valentine's Day, I was given a terrapin (turtle). I'm constantly reminded what a terrible gift-giver my boyfriend is each time I clean the turtle tank every other weekend. I think giving a pet as a gift is probably the worst thing you could possibly do to anyone, period!"
Zero Effort
"I once got a blank Valentine's Day card because my boyfriend said he did not know what to write in it."
Something Useful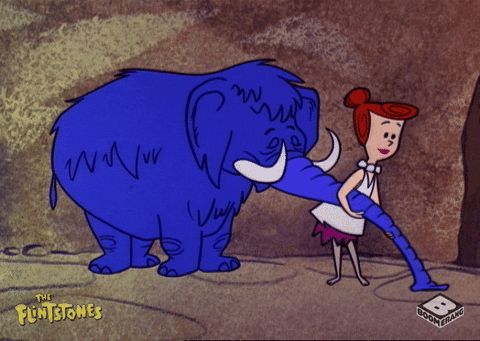 "I was given a vacuum by my husband. I was insulted and furious at the same time. It been a couple of years since that faithful day. My husband now knows better. Oh! That vacuum is still in the box – unopened!"
I know, I know … most people would say that it's the thought that counts. But is it though?
Take for instance, Homer Simpson.
When people think of "selfish gifts" and if you're a die-hard Simpsons fan, one particular episode of The Simpsons would come to mind – Season 1, Episode 9 entitled "Life on the Fast Lane".
In this episode, Homer rushes to the Springfield mall and impulsively buys her a bowling ball after having forgotten about Marge's birthday.
Marge is not impressed with the gift and after discovering that he intends to use it, she decides to spite him by going bowling herself.
The following is a dialogue between Homer and Marge from the episode "Life on the Fast Lane": (Source: TV Fanatic)
Marge: You bought that bowling ball for you, not for me.
Homer: What? No!
Marge: The holes were drilled for your fingers.
Homer: Well, I wanted to surprise you. I couldn't very well chop your hand off and bring it to the store, could I?
Marge: You never intended for me to use that ball.
Homer: Well, if that's how you feel, I'll take it back.
Marge: You can't take it back! You had your name engraved on it!
Homer: So you'd know it was from me!
Marge: Homer, I'm keeping the ball…for myself!
Homer: What? But you don't know how to bowl. Whoops!
Marge: I'm keeping it, and I'm going to use it. Thank you for the present, Homer.
(Marge switches the lights off and goes to bed.)
Yep, you know that you screwed up big time when your partner starts giving you the silent treatment!
So How Was Your Valentine's?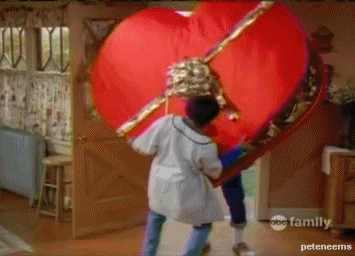 Did your loved one do something like what Homer did? How was your night out? Was it memorable and a waste of time?
Let us know in the comments below! And while you're here, why not check out one of Neue's past stories – "The Art Of Giving Gifts".