Welcome to another edition of "What's Neue from 9 to 5". In this segment, 9 questions would be about people's opinion on general and everyday things, while the last 5 questions would be fairly chill and more tongue in cheek.
Speaking to Neue this week was Nabeela Fadzil (@lipstickmyname), a fashion enthusiast who is (according to her) "more social on social media than she is in real life".
"I say this because I'm quite an awkward person and feel more comfortable when I express myself in writing and through the clothes I wear," she told Neue.
"I have a blog where I talk about… whatever it is I feel like rambling on, and an Instagram where I feature clothes that make me feel good."
She has had opportunities for the past few years to work with international brands like FashionValet, Uniqlo and most recently, Bobbi Brown. She also own a label called LMN where she's the creative director, marketing executive and CFO.
"Being an entrepreneur is no joke," she said. "It's 100% hard work but it's a lot of learning which makes it all worth it."
The Tough 9'ers:
1. Where did the name 'Lipstickmyname' come from? What inspired you to go with that name?
It's actually part of a song which goes "lipstick my name across your mirror". I've used that as my 'name' since MSN days. (Remember those days?) I came across a visual of a girl who wrote her name with a red lipstick across her bathroom mirror. The level of crazy (cue hahaha) resonated with me so much. It portrayed an insane amount of passion and love, which I feel defines me well.
2. If you could learn the answer to one question about your future, what would the question be?
This is going to go pretty dark and morbid fairly quickly, but I want to know when my time's up on earth. I don't like not knowing things. I'm the type to have to google plots before I watch the movie. I know… I'm boring.
3. What are the top three places you have travelled, and why?
i. New York
A lot of my favourite shows/movies take place in New York so it has a very special place in my heart.
ii. Seoul
Okay I'm a bit torn between Seoul and London but London's like home to me, so Seoul it is. It was our first family trip without anyone else and I didn't know what to expect. We had such a great time being tourists!
iii. Big Island, Hawaii
The coolest thing I've ever done was night snorkeling with manta rays in open waters. It was our honeymoon and it was the most amazing feeling. We also went on a helicopter (which my mother scolded me for after) over the island and over a volcano.
4. What is something that is popular now that annoys you?
People saying 'Bossku' … like… I just can't!
5. Who in your life brings you the most joy? Why?
Umair. He's an actual huge chunk of my heart that lives outside of my chest. Pretty cliché but I never thought I could love anyone so much until he came into my life. No more bad days because he makes it all better (even when he's having a bad day).
6. What is the most annoying habit someone can have? Why?
Chewing with their mouth open. Especially when I'm seated in front of them. Hahaha! I don't think I have to give a reason why. Pretty self-explanatory. Ain't nobody want to see your enzymes breaking down your food, thanks! Hahaha.
7. What smell brings back great memories?
The perfumes I used in university, definitely. It was such a great time of my life. Bond No. 9 Coney Island (this gives me a headache now), this Jennifer Aniston perfume that smelled of jasmine and Annick Goutal's Petite Cherie which smells of pears.
8. If there were 26 hours in a day, what would you do more of?
I'd definitely use the extra two hours to sketch and research more for LMN or spend more time with Umair. Although… squeezing in some pamper time would be great. I don't have time to cut my hair or do my nails anymore. I last cut my hair in December 2018… before that was 2016 or something ridiculous like that.
9. If you could ask 2 questions (one serious and one quirky) to the next #Neue9to5 interviewee, what would they be?
What industry do you think has the most potential in Brunei? And if you were a fruit, what would it be ?
The Easy 5'ers:
1. What would you do on your "perfect" day?
Meet everyone I love over breakfast, lunch and dinner, do something productive at work and on social media, spend time with my husband and son… and have extra time to read a book.
2. What's your favourite quote, book and TV show? And why?
i. Favourite quote: This is a hard one. I love quotes in general but I'll share one of my favourites from Sex and The City: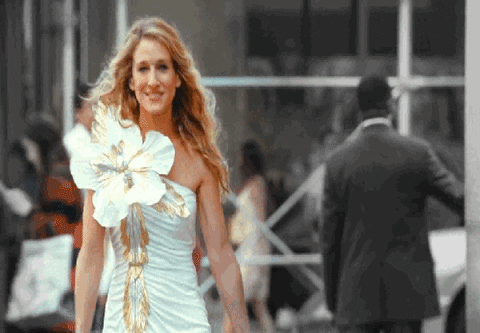 "Maybe some women aren't meant to be tamed. Maybe they just need to run free until they find someone just as wild to run with them." – Carrie Bradshaw
ii. Favourite book: No one else comes close to Harry Potter.
iii. Favourite TV show: Gossip Girl – The crazy in me feeds off that kinda drama. Plus their wardrobe is amazing.
3. What songs would best describe the soundtrack of your life?
i. Michelle Branch – Breathe
I'm always anxious. It's like my default setting. This song always reminds me that despite it all, everything will be alright if I just breathe.
ii. Alice Merton – Lash Out
It's a song about a girl who has pent up anger but just sings about wanting to lash out. Doesn't say she actually does. That's basically the story of my life – I just have plenty of arguments with myself in the shower. Haha.
4. Where was your favourite place to go as a child and why did you love it there?
My memories as a child was living in Bangkok. My dad was posted there so if you ask me where my favorite place was, it was the Blockbuster store below our apartment. We were always renting movies (ironically, the same ones because I get addicted to certain ones like Harriet the Spy, 3 Ninjas and My Girl).
5. Who would be the worst person to be stuck in an elevator with? How about the best person to be stuck in an elevator with?
i. Worst: Someone who just had really bad chilli.
ii. Best: I want to say a lift operator/mechanic/technician but I'm not too sure they can fix the lift from the inside. So I'll say… Ellen Degeneres. I'm not a talker so Ellen would be perfect. She'd have loads of interesting and funny things to say, and I would probably not realise the time pass by.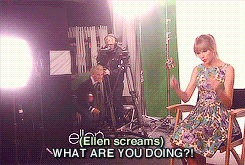 See You In The Next #Neue9to5
Be sure to tag your friends in the comments sections in Facebook or Instagram if you'd like them to be featured in the next "9 to 5: What's Neue With …" article.