Welcome to another edition of "What's Neue from 9 to 5". In this segment, 9 questions would be about people's opinion on general and everyday things, while the last 5 questions would be fairly chill and more tongue in cheek.
Speaking to Neue this week was Aaron Lim of Project Mayhem.
The 34-year-old Bruneian is the owner and founder of Project Mayhem Fighting Laboratories.
Speaking to Neue, he admited that when he was much younger, he was "quite lost, aimless and didn't really have a plan".
All that changed when he picked up martial arts much later in life.
"I'm just trying to do the most that I can with the time I have left," said Aaron, who is the first ISKA Professional K1 kickboxing title belt holder (2017) and Yokkao Certified Muay Thai Trainer hailing from Kuala Belait.
The Tough 9'ers:
1. What's your story?
We initially started operations in Seria Plaza. As we did not have a proper dedicated gym at the time, my partner and I secured 3 shop units for a weight training room and a training lab for striking.
My partner would oversee the weight training, while I looked after the fighting section.
At the time, I was still working in the oil and gas industry. Like clockwork, I would leave work at 5pm and arrive at the gym for 6pm classes.
As I began to spend more time on martial arts research and training, I came to the realisation that my heart wasn't really in my job.
As things progressed over the months, it became clear to me that I had to a choice.
My day job felt more like a monotonous grind just to get a paycheque. And so I said goodbye to the oil and gas industry.
And I did make that decision, you ask? It was the BEST decision I ever made!
2. What's the best way to start your day?
I guess it all depends on what's your plan for the day.
During an active week (during fight camp), I'd usually like to start my day with an intense training session as it helps set the tone for the rest of the day.
I'd squeeze in a good pad work session with bag work training. And I'd finish it off with some strength and conditioning.
This would be a perfect start to my day.
However, if we're talking about a day of relaxation, you can NEVER go wrong with a good plate of friend noodles from the Kuala Belait stalls! Custom made! Oh yeah!
3. What are you absolutely determined to do?
I am determined to bring Muay Thai, boxing and K1 to the local community.
Why? Martial arts have had a positive impact on my life. I remain hopeful that martial arts would be able to change people's lives (like how it saved me).
I am determined to make everyone proud, especially those who have continued to believe in me over the years. I'm also determined to find a way to repay their faith in me.
4. What do you wish you knew more about?
Meditation. I have been told that it's the best exercise for self control.
5. What's the best and worst piece of advice you've ever received?
Best advice: "Only a fool rushes into a battle he cannot win."
Worst advice: "Friends do not give up on each other." (Pardon my language, but this is utter BS because sometimes you need to know when to let go of those holding you back!)
6. What small gesture from a stranger made a big impact on you?
I can't remember exactly but it was someone being fair. To me, that was a big thing.
7. If you could make a 20-second phone call to yourself at any point in your life present or future, when would you call and what would you say?
I'd go back in time and tell myself to pick the gloves up sooner!
8. As you get older, what are you becoming more and more afraid of?
I'm afraid of losing my loved ones. Over the past 3 years, I have spent 99% of my time focused on the gym and training. Admittedly, I have not spent much time at home and my loved ones. Sometimes when I think about it… I guess that's the sacrifice that we have to make.
9. What advice would you give to anyone who's interested in being a successful fighter?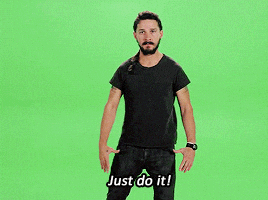 Get a good coach – one that can give clear and intelligent instructions. And if you truly want to be a fighter, you must give it your all.
There are major sacrifices to be made and don't get me wrong, it's a dangerous sport.
Without making sacrifices, there's no way a fighter can excel.
At the end of the day, you must know what you are willing to sacrifice!
The Easy 5'ers:
1. Any interesting facts about yourself?
I'm a leftie but I fight right handed.
2. What's the title of the current chapter of your life?
"Live and Let Die."
3. What gives your life meaning?
Goals and success.
4. What would you rate a perfect 10 out of 10?
The fried noodles that you get from Kuala Belait and Seria!
5. If life is a game, like some people say, what are some of the rules?
If you want to play the game, don't blame the player.
Bonus Question: What would you like to say to all Neue readers?
Not everyone's path is the same – some have highs and lows, and even minor detours. At the end of the day, it doesn't matter. Be happy to do you and don't let anybody tell you otherwise.
If you have a passion, follow it with all your heart.
Be honest with your art. After all, that is how we grow.
See You In The Next #Neue9to5
Be sure to tag your friends in the comments sections in Facebook or Instagram if you'd like them to be featured in the next #Neue9to5.
And while you're here, click on the photo below to read Neue's past article – "Dare You To Fight Mike Tyson".