Welcome to another edition of "What's Neue from 9 to 5". In this segment, 9 questions would be about people's opinion on general and everyday things, while the last 5 questions would be fairly chill and more tongue in cheek.
We here at Neue believe that every person out there has a story to tell. This is Dirah Wong's story.
Dirah says she's a person who wants to experience EVERYTHING in life, be it modelling, travelling, cosplay, art, etc!
"I want to have a taste of everything and make the best of life. I love anything art related and this includes fashion, music and  makeup," she said.
When asked what the one life quote that she lives by, Dirah said: "Fall in love with the process of becoming the very version of yourself".
"This is because I learn new things and meet new people everyday," she said, adding that there's a lesson to be learnt each and every single day – even it it's just from the little things.
Her drive in life is to never stop learning and experiencing life!
Without further ado, let's see how she responds to this week's 9 to 5 questions.
The Tough 9'ers:
1.What pops to mind when you think of the word 'travel'?
I've learnt a lot about people's cultures and countries from my travels.
I'm very grateful to have met people out there who took time out of their busy schedules to show me the many beautiful sceneries and delicious food.
I must confess … I don't mind NOT shopping while travelling!
Every country has its own unique culture. We all can learn more about life in other parts of the world.
In future, I hope to meet more people and gain more experience during my travels.
2. What song pops to mind when you're feeling happy or sad?
I guess the song that makes me sad is "The Great Pretender" by Freddie Mercury. I am a big fan of Freddie. I have pop arts of him in my room. This particular song always makes me sad. It's a song expressing how lonely he was even when he was living in a lavish life with a successful music career. He was still lonely, and was forced to wear this mask to hide his sadness away.
The lesson here is: "Money can't buy happiness and that we should be grateful to our loved ones … always!"
The song that makes me happy, however, is "Too Much Heaven" by the Bee Gees. Everything from the lyrics to the melody to all of the members' voices were really beautiful, really angel-like.
3. What do you do to get rid of stress?
Good music! Good food! Beautiful sceneries like beaches are great ways of getting rid of your stress and worries. Don't forget, music is always the answer!
4. If you had an intro music every time you walked into a room, what song would it be?
That will be, "So What" by P!nk (see YouTube video above). Why? Because it always makes me feel like I can DO ANYTHING! It makes everybody feel like a rockstar! You know, getting positive vides from the lyrics.
5. Who had the biggest impact on the person you have become?
That would have to be my mom. She was the person who taught me everything – from makeup to fashion to posing. The most important lesson she taught me was to always respect other people.
She encourages me to be friends with literally everybody!
I strive to be a tough independent woman like my mom.
My mom is truly a strong and multi-talented person. She is truly inspirational!
6. If you could learn the answer to one question about your future, what would the question be? And why would you want to know about it?
It would be: "Where would my life be? Will I get to see the world?"
Why, you ask? Because that's my goal – to travel and experience the amazing wonders of the world.
7. Who would be the worst person to be stuck in an elevator with? How about the best person to be stuck in an elevator with?
That would be my best friends. And no! I'm not going to mention names!!! ?
I think my best friends would freak out and would do anything to get out … even if it involves getting out from ceiling of the elevator! Haha!
On the other hand, I think being stuck in an elevator with my best friends would be pretty awesome too! Because we always have each other's backs. I'm sure that they would know what to do calm all of us down even when things get really uncomfortable.
8. Are you the joker in the group? What are you thoughts about group discussions?
I'm probably the joker in the group! But if you think about it … all of my friends are jokesters anyway! Haha!
By having more people in the group, you will get to have a better discussion on certain topics of interest.
I'm not a person who relies on one source. I'm always open to hearing the points of views of others.
At the end of the day, more people means more fun during the hangouts!
9. What does the future look like for the youths of Brunei?
I can definitely see the youth of Brunei being more involved in the creative side of things. I hope to see more of our youth getting themselves into other forms of art.
The Easy 5'ers:
1. What is the silliest fear you have? 
I've always been afraid of the ocean. I don't like the fact that it's dark and we don't know what lies beneath!
2. What smell brings back great memories? 
The smell of coffee from coffee shops! It reminds me of a time when I was in Perth, Western Australia. That was probably every morning at my relative's place in Perth. There was always the smell of coffee.
3. What makes you nervous?
Being onstage or talking in front of lots of people makes me nervous. I could never talk and look at the audience. Chances are you'd see me looking down or elsewhere.
4. If you could bring back one TV show that was cancelled, which one would you bring back?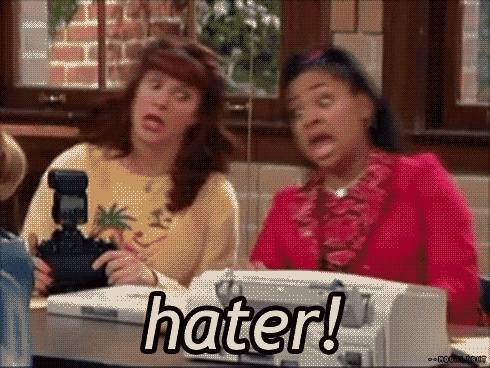 I've always wanted the Disney Channel show, "That's So Raven", to be brought back! I've always enjoyed the humour and the comedic sketches they do.
5. Do you text more or call more? What will phones be like in 10 years?
I often text, but I prefer to call because it's way faster to get a response! I hate waiting coz it makes me anxious LOL!
In the future, I would think that using the phone would be so much more convenient and hands free, so probably calling somebody would be like  just be using holograms like Star Wars haha.
Bonus question: What would you like to say to all Neue readers?
Life is too short to waste time so go out there and see the world!
Work hard but play harder! It's worth it! Trust me!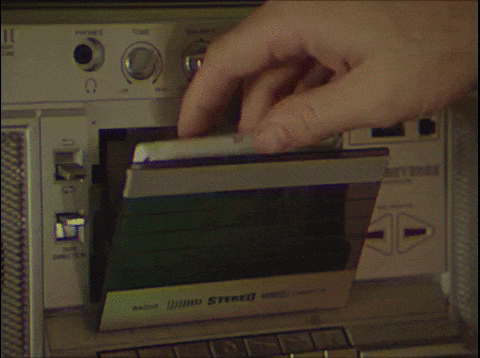 See You In The Next #Neue9to5
Would you like to be featured next? Or would you like to nominate someone you admire to be interviewed?
You can get in touch with Neue by dropping an e-mail here or tagging your friends on Facebook or Instagram with the #Neue9to5 hashtag.
And while you're here, check out one of Neue's past articles – "What it's like to model in Brunei" – by clicking here.