When I think of the month of Ramadhan, I cannot help but associate it with things like all-you-can-eat buffets!
Perhaps that's just me being ignorant.
I was informed by my Muslim colleagues and friends that Ramadhan is more than just fasting.
"It is not just about being able to refrain from eating and drinking during daylight, it is so much more. It's an annual training for character building, where we also learn about social responsibility because we feel the hunger that the poor and needy feel," they said.
Muslims in Brunei Darussalam began observing the month of Ramadhan on May 7, 2019 (last Tuesday) as the moon was not sighted on May 5.
I'll be very honest … Even though I was not fasting, my mind could not help but wander off while at work. I was amazed at how my Muslim colleagues were so focussed on their own work.
I truly admire my Muslim colleagues who did not make a big fuss that they were fasting.
They do not say things like, "I'm so thirsty" and "I'm so hungry".
Recently, the Digital Editor of Neue asked me if I would be interested in documenting my thoughts as I observed just ONE DAY of fasting during daylight.
(Challenge accepted! Bring it on!)
Waking Up For Sahur
Before heading to bed last Sunday night, I set an alarm for 4 in the morning.
I was informed by my fellow Muslim colleagues that we would begin fasting at 4.45am that Monday (May 13) corresponding to 8 Ramadhan 1440.
The next day, I made my way to the kitchen for a good 4am Sahur breakfast – peanut-butter spread sandwich with a cold glass of milk. Yummy!
In my opinion, waking up for Sahur (meal consumed early in the morning) was the easiest part.
I thought to myself, "This isn't so bad … I'm not that tired!".
However, afternoon me would beg to differ …
What It Was Like In The Office
After brushing my teeth, I made my way to the office. There, I quickly started to miss the taste of creamy peanut butter. (Begone thoughts!)
Monday noon came, and I started to notice that my eyelids -were getting heavier.
Typos rained in and my train-of-thought derailed from time to time.
It was at this exact moment when I wholeheartedly started to admiring the perseverance of my fellow Muslim colleagues. (This is tough!)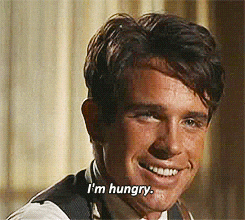 No Time For Negativity
Temptations of food and drinks aren't the only thing that you have to keep your eye's off.
Lunchtime came, and my non-Muslims colleagues gathered at the pantry.
They closed the door out of respect for their Muslims colleagues who were fasting.
I swear it was as if they were hiding away some locked treasure.
I found myself thinking of what I would absolutely love to have in my stomach right then.
My Muslim friend tapped me on the shoulder, "Tough, huh? Don't worry just a few more hours to go."
"A few hours?!" I thought to myself.
I had to calm myself down and remove the thoughts of cravings in my head.
Aside from the temperance from indulging, I was told that you also had to abstain from negative thoughts and actions as well.
After heeding the bits of advice given by my Muslim co-workers, the grumbles of my stomach and the thirst stuck in my throat settled down.
Here's Some Advice
If you are planning to experience the in's & out's of fasting, here are some tips that will help you keep your head in the right place.
"Well first and foremost … no salty food during Sahur," a fellow Muslim co-worker advised me.
"Drink adequate amounts of water before and after you fast," said another Muslim colleague.
"Keep yourself occupied and busy, as it will keep thoughts of hunger and thirst away," another said. "One way I keep myself busy is with social media!"
"Remember to always nullify, or at least pacify your cravings, as long as you are healthy and in the right shape to fast," said another.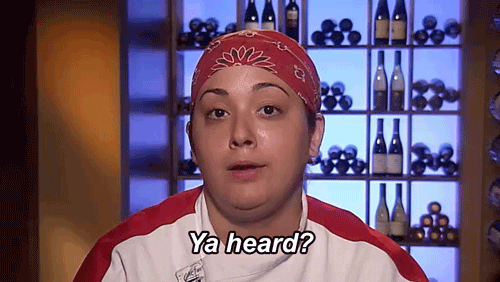 You Can Learn A Lot From Ramadhan
I was informed by my fellow Muslim colleagues that Sungkai (breaking of fast) would be at 6.27pm in Brunei-Muara District that Monday (May 13) corresponding to 8 Ramadhan 1440.
I joined my colleagues at one of the restaurants mentioned in Neue's past article, "Must-Try Sungkai Buffets In Brunei".
I must say this … Food never tasted so good before!
As I broke my fast with my friends, I came to truly appreciate what I have in life.
I, for one, have learnt to think clearly in the absence of food and drinks. Ramadhan is not a challenge, but a test of self-tolerance.
The impeccable importance of good intentions when facing stressors and hardships, it certainly does make you rethink how you really treat others when a bad mood takes you over.
Reading this may give you but a fraction of light into the devotion and practices Muslims go through during the holy month of Ramadhan.
I have never truly understood the meaning of Ramadhan until I fasted. Although it was only for ONE day, I spared a thought for the less fortunate who may not have access to food and water.
You Should Do It Too
So do treat your fellow Muslim colleagues and friends as how you would want to be treated. Perhaps to all non-Muslims out there, perhaps you'd would want to try your hand at fasting like I did? What say you?
Tell us what you think in the comments below or reach out to Neue on social media on Instagram or Facebook. (GIF images courtesy of GIPHY)