What a world we are living in! In this day and age, I am absolutely fascinated at how some people are able to make money "out of thin air", especially those from the YouTube community.
Did you know there is this one foodie YouTuber by the name of Kim Thai who earns a six-figure salary from ads and sponsorships? The 25-year-old basically garners views for literally just eating and broadcasting. (Well, that may be an oversimplification!)
What I should really be saying is ingesting massive quantities of food, mainly seafood! (You can check out her YouTube channel 'Eat With Kim' by clicking here)
Even I couldn't help but visit her YouTube channel 🙂
What this basically means is more money for her … and a personal Ramadhan challenge merit for me. Haha!
The more outlandish it seems (well, maybe not that bizarre for the YouTuber) the more rapid her viewership grows.
But that's just the name of the game: The more viewers you gain, the more you have to challenge yourself in coming up with unique content.
So long as you are totally committed to it, chances are you'll be able to make tonnes of cash. After all, people do leave their full-time jobs to venture into these things, though not all are as high-yielding. (But low-yield is still income. Don't you agree?)
Did you know that the highest-grossing YouTuber is a boy who reviews toys? (You can check out his YouTube channel 'Ryan ToysReview' by clicking here)
My toddler niece loves his channel! Imagine that … a 7-year-old, with support of his parents, pulling in US$22 million a year. (Mind blown!)
If I were to have written this article a year ago, I'm certain that I would have more bad things to say about it than good – that people would do just about anything to get views and likes.
But after further attempts at understanding the complexities of how much of a grip the Internet has on most people, I have come to accept it.
When my niece asks to watch the channel hosted by this 7-YEAR-OLD MILLIONAIRE, it's as if she's asking if she can go play with a friend.
It's almost never about the fancy toys that he subtly promotes.
In fact, I've noticed that my toddler niece does not seem to want whatever he has.
Instead, it was more about the fun of the experience itself that she seemed interested in.
This is indeed the world we are living in now … Welcome to the Era of Social Media!
Social Media Not All Doom & Gloom
I'd like to diverge for a moment and share some of my thoughts on a story I read on this website, 'Suicide By Instagram Poll: Die or Live?'
My heart goes out to the family of the 16-year-old teen who committed suicide in Kuching, Sarawak after she created a poll on Instagram, which read: "Really Important, Help Me Choose D (Die) / L (Live)".
I could not help but to leave a comment on Neue's Instagram account saying, "Diamonds are tragically a lot easier to acquire than compassion in this Black Mirror times."
I just wanted to give my two cents about the sheer power and the impact of technology in our modern societies.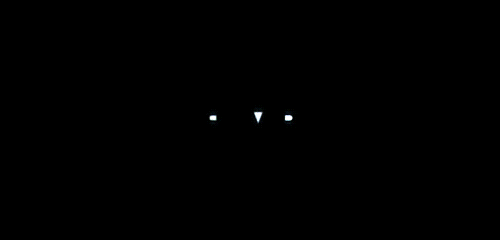 For those who are unfamiliar, Black Mirror is a popular Netflix show known for highlighting the consequences when people go too far and misuse technology.
The premise of the TV series is that technology can mirror and even magnify the ugliest (blackest) aspects of human nature, as evidenced by social-media witch hunts and a desperation for constant "likes".
When I read about the 'Suicide By Instagram' article, I was deeply upset.
The sad part is that I understand why something like this could happen.
Let's face it: What happened earlier this week in Kuching was tragic. And it was triggered by a simple interaction via a technological tool (in this case, social media).
Unfortunately, people are too quick to blame technology rather than themselves.
After all, technology is merely a tool, isn't it?
Before you decide to pull the plug on social media, I'm here to say that it can be used positively to influence the life of people! If used right, this media can surely alter lives for good.
Take for example, what happened to me this morning … Through a simple DM via Instagram, I got in touch with the Digital Editor of Neue and here I am rushing to meet a deadline for this evening's post 🙂
I'm interested in seeing what Neue readers' thoughts are on social media. Is social media good or bad for us? Be sure to drop a comment below or reach out to Neue on Instagram or Facebook.
Tell The World Your Story With Neue
Do you have a flair for the written word? If you believe you can make a fresh, meaningful and original contribution to Neue, you can get in touch with the Digital Editor of Brunei's social commentary website by sending an e-mail to Lance.Thoo@Hoco.Agency (Photos courtesy of GIPHY, YouTube, Ryan ToysReview & Eat With Kim)