Welcome to another edition of "What's Neue from 9 to 5". In this segment, 9 questions would be about people's opinion on general and everyday things, while the last 5 questions would be fairly chill and more tongue in cheek.
We here at Neue believe that every person out there has a story to tell.
This week, we find out What's Neue with Nasroul Hizam who's a writer, dancer, crafter, geek, traveller … among other things.
"I'm a person who has little time for himself, almost always doing one thing or another, spending time with people and switching from any one of the many hats I wear any given time of the day throughout the week," he said.
Growing up and in search of identity, he said he was driven by one of the famous lines from William Shakespeare's Hamlet – "to thine own self be true" (Polonius).
Now as an adult, he strongly believes in a saying by Mother Teresa – "Not all of us can do great things. But we can do small things with great love."
Without further ado, let's see how he responds to this week's 9 to 5 questions:
The Tough 9'ers:
1. Everyone has a story. What's yours?
A passionate writer from a young age despite being a late reader, I delved into cheesy poetry, emotional short stories and epic unfinished sagas since I was in secondary school. I channelled my teenage angst and growing pains through writing. It continues to have a cathartic effect on me, especially in times that are particularly stressful. A brief stint as an English Language teacher after graduating didn't work out and I braced myself for a jump into journalism. Those were the best 9 years of my professional life! I continue to write now, but am now more focused on stories about research and innovations.
It was also during that time as a journalist that I also found myself defeated mentally and emotionally. I was a mess from the inside out due to a number of external factors but eventually found solace in fitness. A few years after joining classes, I went for training to became a Zumba Fitness instructor (ZIN).
Being a local Malay male instructor in Brunei was a challenge seeing as the world of group exercise is typically female-dominated. With growing confidence, I signed up for the Les Mills Sh'Bam module training. The "instructor" was my after-hours persona. "ZIN Nas" is somebody who wouldn't shy away from the stage or spotlight. I've used that as a platform to help others find their confidence and self esteem as they find joy in dance. Now my Zumba Fitness classes are conducted in Studio 96, Kiulap, while my Les Mills Sh'Bam classes are in JPMC Fitness Centre.
In addition to writing by day and dancing by night, I am also part of Mahkota Design BN. Again jumping into an arena that it typically dominated by women, being one of the Boys of Mahkota opened up my eyes to possibilities beyond gender roles and expectations. Our latest participation in the MSME Expo in Bridex earlier this year surprised visitors … in a good way!
2. What's changed for you compared to how life was a year ago?
Generally, I feel that life has fallen into a predictable routine especially with needing to set aside time for my classes. But last year was when I officially came out of the cosplay closet. It took many years of feeling insecure and uncertain about dressing up but eventually I did it. I set up another Instagram account @zarandomunasu just to keep that part of my life separate as a way to document my progress and my plans, sharing it with other like-minded individuals within and outside the country. My goal is not to compete with other cosplayers but to show that it's perfectly fine to maintain that youthful spirit. We all played dress up at some point in our lives. I guess some of us keep that spark going a little bit longer. It's actually fun when people recognise your character and ask to take photos with you. Going as Captain America in a Quantum Suit for Avengers: Endgame was definitely fun for me and moviegoers!
3. Who inspires you and why?
I can't say that I have specific people that inspire me. But people who display courage and kindness are incredibly inspiring. They demonstrate that humanity exists to help other human beings who are in need. It can be a young child who decides to share his dessert with someone else. It can be an adult who stands up against a bully. There are many small gestures around us that can inspire us to be better people. Those small acts are also less likely to be driven by the need for validation on social media. They're real. They're honest.
4. Knowing what you know now, what advice would you give your 18-year-old self?
Remember when you were still young and so fit?! Go full steam ahead, don't give in to your doubts and never give up! Expect to make mistakes along the way so pick yourself up as soon as you can, dust yourself off and keep fighting.
5. What would you do if you only had 100 blinks left before losing your vision?
I'd take a nice long nap (to save up on the blinks!) before driving down to Jerudong beach to catch the sunset. Brunei has the most vibrant and beautiful colours strewn across the sky as the sun sets upon the horizon.
6. Most memorable life lesson?
Having family and friends along with you is nice but there are just some battles you have to win on your own. This lesson came with the hard realisation that everybody has their own lives too and we can't be playing the "damsel in distress" card every single time we need help. We have to be our own heroes too at times.
7. What do you think is the best feeling in the world?
Selfless giving! Seeing the lit-up faces of people you have helped is priceless. That's a feeling that no amount of money can buy. That's a feeling that no amount of hot showers can give!
8. What do you think are the most common roadblocks that stop people from achieving their dreams?
We underestimate the volume of the voices in our heads. It's ironic that nobody else can hear them but when they're there to cast doubt and shame, the sound is deafening to us. How is it that we can ignore, unfollow and block negative people? But yet believe everything those inner voices say? Learning to silence them temporarily so that you can get the job done is important as you take those small steps to achieving your dreams. Prove those voices wrong and they'll eventually learn to shut up.
9. If you could spend a day in someone else's shoes, who would it be?
If I could spend the day as Mother Teresa, that would be an incredibly humbling experience. We are all so blessed and spoiled here that we take for granted the suffering of others. We don't quite understand the true meaning of "difficulty" nor "struggle". It would be an honour and privilege to be able to do what she did so wholeheartedly and sincerely even for just one day.
The Easy 5'ers:
1. If you could sing a duet with anyone, who would it be?
Adam Lambert! I've been to one of his concerts in Kuala Lumpur and it was amazing. He sings honestly from the heart (and soul!) and he's such a wonderful performer too.
2. Would you rather ask a question someone doesn't want to answer or give an answer someone doesn't want to hear?
I'd give an answer that someone doesn't want to hear. And the question would be "Bila tah kan kawin?"
Frankly, it's not something I foresee for myself despite what everybody seems to think about marriage being "the next stage in life".
I'm just not keen and there just isn't a nice way of saying that. But I'm also sure there are others who feel the same way so I definitely will NOT be the one asking such a question!
3. If all of a sudden we could understand animals, which one do you think would sound more intellectual? The nicest? The most unlikable?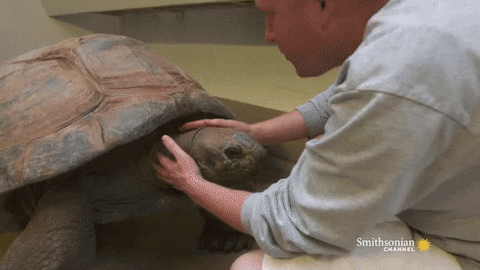 Tortoises are some of the most longest living creatures on the planet. So they would have been able to gather so much knowledge and experience. Their slow pace also seems to indicate that they've got a lot of time to ponder things such as the state of the universe.
Birds are probably the nicest. They're always so chatty and free-spirited.
Mosquitoes, on the other hand, would be the most unlikable! How is anybody supposed to respond to "please let me feed by sucking your blood"?!
4. Name the top 5 things to take with you during a zombie outbreak.
(i) A sword/parang for slicing off heads. Why? Because guns are illegal here anyway and pretty useless once you're out of bullets. It can also be used to sharpen sticks for defensive barricades and spearfishing.
(ii) A whetstone for sharpening of the above sword/parang. Nothing worse than a blunt blade as you try to decapitate zombies.
(iii) A supply of energy drinks to give that extra boost when running away from zombies.
(iv) A decent amount of rope. It will come in handy for a number of applications such as climbing trees, transporting goods up some floors, etc…
(v) A first aid kit. Just in case of little cuts and bruises.
5. What's one of your silliest fears?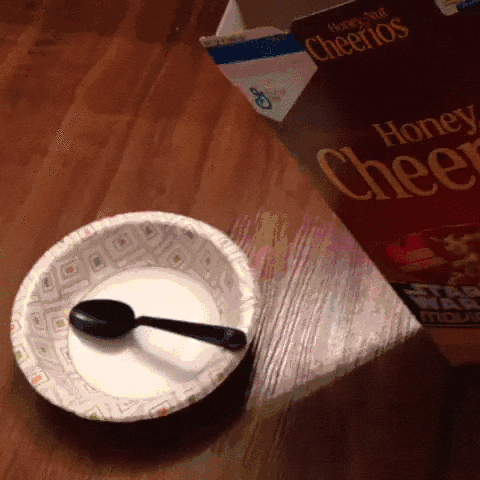 I have a fear of snakes! But recently, I helped my best friend with her daughter's Medusa costume. It was cringey and uncomfortable at first dealing with the rubber snakes but eventually I completed it. It'll take a while before I'm OK with real ones though…
Bonus question: What would you like to say to all our Neue readers? Do you have any words or inspiration or a life story you'd like to share?
Your feelings are valid. Your thoughts are valid. YOU are valid. Never put your worth in the hands of others because they don't know how to be you. Only you do!
See You In The Next #Neue9to5
Would you like to be featured next? Or would you like to nominate someone you admire to be interviewed? You can get in touch with Neue by dropping an e-mail here or tagging them on Neue's social media platforms, Facebook or Instagram. (Images: Shutterstock/GIPHY)