Are you afraid of the dark?
The often-than-not acclaimed founding father of classic cinema, American director-filmmaker Steven Allan Spielberg, has coordinated hours-upon-hours of Hollywood screens.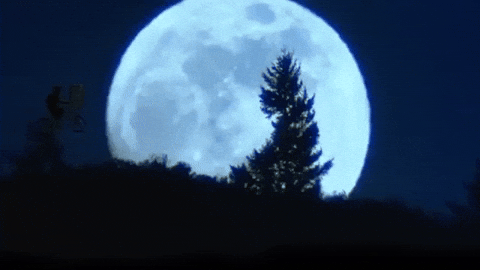 When the time calls for cinematography, Spielberg's film-craft shines notably in his direction for 1998's war-epic Saving Private Ryan and the occasional magic flying-bicycle of E.T The Extra-Terrestrial (1982). Though his impressive visionaries, he has not shied from the likes of horror, he easily delivered churns-and-screams from his iconic Poltergeist (1982) and Twilight Zone: The Movie (1983).
But it seems as though cheap scares and fake blood just isn't cutting out for our ballsy generation anymore!
Night-time terror
Spielberg's changing the way we consume horror movies. How, you ask? Well, by restricting us from what keeps us less-afraid: the morning sun!
Attention all Steven Spielberg fans: Spielberg has officially returned to his horror roots, and has begun writing a new horror television series that will be streamed on the new streaming service Quibi! Keep your eyes peeled.
.
.
.#filmmakers #horror #Spielberg #Quibi pic.twitter.com/krVPVpDDBb

— skytheory (@skytheory) June 16, 2019
The project, titled After Dark, consists of 10-to-12 spine-numbingly yet surprising short series that can be only be watched — at night, exclusively on Quibi (Quick Bites), a streaming platform that specifically streams short-flicks, think YouTube but constructed in collective effort by both the former executive of Disney Jeffrey Katzenberg and Hewlett Packard's CEO Margaret Cushing Whitman. Quibi works like a charm in our times, with such fickle attention spans, who can honestly sit through a whole movie? But Quibi quirks it up by breaking down 7-to-10 minute clips, but a full movie when watched in one-seating.
In an interview with Variety, Katzenberg notes that Spielberg waltzed in and says "I have a super scary story I want to do!"
Although it should be pointed out that up to this point, Spielberg had already written "five or six episodes", Katzenberg tells Variety. In order to accommodate After Dark into the platform, Quibi prompted their engineers to install an internal clock inside the app. This way, Quibi would be able to tell the time in different locations, allowing After Dark to fissure away in the sun and rise from its slumber at night.
Spooked out yet?
What Is Quibi? The Newest, Smallest Streaming Servicehttps://t.co/E3fd2Nlyyq#Quibi #StreamingService pic.twitter.com/ODWV7ra8sV

— mxdwn TELEVISION (@mxdwnTELEVISION) June 12, 2019
Quibi, the brainchild of Katzenberg and Whitman, has already gotten more 'bang for its buck'. The short-video streaming platform is already sitting on a load-full US$1 billion from fundings and is targeting a public release by April 6, 2020! That means you've got to wait till then if you want some After Dark spooky action! The app is bundled with a monthly subscription model of US$4.99 with ads or US$7.99 for an ad-free streaming experience.
We can't wait to see what Spielberg has got under his jacket-filled colourful imagination … but in this case, grim and dark hysteria!
Let's get in touch
Too spooky for you? Do you want us to cover something more your taste? Tell Neue via Facebook or Instagram. Alternatively, you are more than welcomed to drop a comment down below!