Ever wished you could stick a thumb out into the searing traffic of a busy Manhattan street and after a few awkward smiles, hail a yellow cab that chariots you to your favourite coffee den? You'll be able to do that in Brunei too! (Just minus the thumb-sticking!) Dart Brunei gives car-less inhabitants (as well as those with cars but who just can't be bothered to drive on their own) the freedom to wander the roads of Brunei, for a price.
It was nearing the rise of the day's panning morning, the only noticeable creaks in the office were the occasional grumbles of the printer and the constant howls of the air-conditioner; though heat still got in somehow.
Time was deliberately moving slowly, that much I knew, as I nervously flicked-a-look at the time every few seconds or so. Irritated, I snagged on my headphones and started typing away. Time seems to have gotten bored of keeping me in check and in-no-time, it was already lunch.
Hunger came like a truck, groaning, I whipped out my phone and thought of booking a Dart, that's when it hit me – to document myself 'Dart-ing' for a week, from the office at Kiarong to the plentiful restaurants, stalls, kopitiams, and cafes in Brunei. (Plus, pay-day was close!)
June 10, Monday
The afternoon's sun was out and my tummy yearned for some Thien Thien Chicken Rice, the Bruneian staple hot-spot, and their oh-so-savoury rice. (Editor's note: He went for another plate after writing this!)
Alas, I booked a Dart to the Kiulap branch, which was $5.50 for a one-way trip. After an hour-or-so of gluttony, I Dart-ed my way back to the office, which was another $5.50.
Total spent on Dart: $11 BND
June 11, Tuesday
As the moon slept, while the sun rose, a new day had arrived. This time around, my stomach wasn't keen on getting another food-comatose, but in return, my eyes felt like curtains pulled shut. Lunch came, I, slowly-but-surely booked myself a Dart to The Library Cafe – a sanctum for those who yearn for a pick-me-up, while unwinding from the stressors of work.
The Dart was to take me to The Mall, Gadong, a $5 ride away from the office. Upon reaching, I immediately ordered a nice iced cold Americano, got comfy in a seat and spaced-out with soft music in the background. The trip back was $5.50, but this time I was revitalised!
Total spent on Dart: $10.50 BND
June 12, Wednesday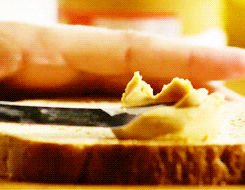 I brought my own lunch-box to work. (What? You want to know what I brought? It was a peanut butter sandwich!)
Total spent on Dart: $0 BND
June 13, Thursday
The fourth day of the week was a hush in the office, a silence broken by the sounds of crunching. A colleague of mine was chomping down a whole bag of potato chips, the sight itself was enough to leave a sour taste in my mouth.
That settled it, I booked a Dart to Little Audrey's, a lean-and-clean diner in Kiulap.
The trip to Little Audrey's at Kiulap was $5. Upon entering, I had all the greens my body needed dearly and paid the bills. Darting back was a pretty lukewarm $5.
Total spent on Dart: $10 BND
June 14, Friday
After days of relishing in the comforts of back-seat cushions, it's finally the last day of the Dart-for-a-week experiment. (Editor's note: Neue's writer, Sebastian, enjoys a 5-day work week here, so as far as he's concerned, he had completed his one-week assignment!)
To end this observation, I decided to spend the last Dart-lunch at Coffee Bean & Tea Leaf.
Dart-ing to The Mall, Gadong was still $5.50, I got myself a mocha latte, sat at a nice little corner table, and read a book. The trip back to the office in Kiarong was $6.
Total spent on Dart: $11.50 BND
My final thoughts
After spending a week of my early-afternoons inside a Dart cabby speaking and listening to the many stories of the Bruneians who some, work a part-time gig, whereas some take on a full-whole-day job. Of all the small talk that I've had with them, some were up-right happy, while some were sombre. This gave me, an everyday average Joe, an insight into the many hardships that these drivers go through, on a daily basis.
Brunei is a small nation, but the roads and parkings are filled, inch-to-inch with cars of all shapes and sizes. You may be thinking, why bother Dart-ing around when you've got a car?
Well, I can't give you a definite answer, but what I can tell you is that not everyone has the liberty or the ability to drive around as they please.
So till then … let's Dart, shall we?
Let's get in touch
You've scrolled a long way down to reach here, did you Dart here? Did we miss or leave anything out? Do reach out to us by messaging us via Facebook or Instagram. Alternatively, you are more than welcomed to drop a comment down below!
And while you're here, why not check out one of Neue's past articles – "Grab Everywhere or Grab Your Own Car?" – by clicking on the photo below?