Welcome to another edition of "What's Neue from 9 to 5". In this segment, 9 questions would be about people's opinion on general and everyday things, while the last 5 questions would be fairly chill and more tongue in cheek.
We here at Neue believe that every person out there has a story to tell.
This week, we find out What's Neue with Razqan (@razqanrazak), who's turning 21 this year.
According to him, the name 'Razqan' is probably a name that most people had never heard of before.
"I'd like to thank my parents for giving me such a unique name," he said.
Razqan, who's currently pursuing a Bachelor's Degree in Petroleum Engineering, has been beatboxing for roughly 3 years now.
"I was initially a drummer since the age of 7," he said, noting that this was still his 'Number 1' hobby.
Years later, he wanted to try something different. And beatboxing was it!
"I can play the guitar as well, but if I'm being honest, I'd say that I am a hundred times better in beatboxing than playing the guitar," he said.
The words 'passion' and 'enthusiasm' are big motivators in Razqan's life.
"If you're doing something that you truly love, even if you weren't given 'gifts' at the initial stage (such as natural talent, capital, etc), you will still be able to achieve success in time no matter what so long as you are fired up with enthusiasm," he told Neue.
"Trust me! Hard work and determination will always win over talent," he added.
Razqan confesses that he's somewhat of a perfectionist, which is a "strong driving force in him" to achieve things.
According to him, competition is a strong motivator for him.
"I have an obsession with solving challenging problems that many people can't solve. I love challenges! And once I take on a challenge, I MUST be able to nail it no matter what it takes," he said.
"After all, life's too short, so don't go for mediocrity in whatever you're doing. That's just my philosophy."
When asked if he had any words or inspiration he'd like to share with Neue's readers, he said: "Do things with passion and hard-work, and success will automatically come to you. As well as never forget to always chase for knowledge. Knowledge is more valuable than gold (we even use knowledge to find gold). Never miss opportunities that involve knowledge. Passion and hard-work could be the ingredients for making your hot cup of coffee, but you need knowledge as the spoon to stir the coffee!"
Without further ado, let's see how Ruby responds to this week's #Neue9to5 questions.
The Tough 9'ers:
1. Everyone has a story. What's yours?
My parents always told me that I was able to express myself through music since I was 3 or 4 years old. I obviously don't have any memory of that, but the thing that kind of shocked me was when they said I was able to hum Hindustan music with the right pitch at that tender age.
The only memory that I have was when I was around 5 or 6 years old.
I remember I could air-drum perfectly note by note with the correct tempo to some songs by US rock band 'Linkin Park', as well as 'Zombie', which was one of the biggest smash hits by Irish rock band 'The Cranberries'.
Moreover, I used to be in St Michael's School in Seria, which had a marching band.
Each time the marching band (mostly made up of my seniors)  performed, I paid real close attention to every single hit the percussionists were doing.
I would then go home and use chopsticks to imitate the snare players on chairs in my living room. Admittedly, I did break a lot of chopsticks and my parents weren't too happy about that!
My whole family noticed my natural talent in music. My two brothers were talented in the guitar as well. I think it's safe for me to say that the musical traits we have are genetic; my mum can sing and play the guitar well, and my ancestor was a good pianist! My dad bought me my first drum set when I was 7. He also got electric guitars for my brothers too. My brothers and I formed a band at the time. From there, my journey in music began.
I've performed for a lot of gigs with my band in Brunei and Malaysia.
I've endured gruelling recording sessions in studios.
I've experimented with various genres and I even went to the Rhythmic Arts Music School in Belait to learn some percussion music theory.
After some years, I wanted to try something new.
In late 2015, I started to learn how to beatbox. I was actually already exposed to beatbox since 2012, but I never really wanted to learn it at all, until 2015.
There is a reason why I wasn't driven to learn beatbox in 2012. It was simply because I wasn't impressed at the level of beatboxing back then.
Don't get me wrong. I mean, it was impressive, but it was mostly quite corny.
Three years later, I searched for beatbox videos on YouTube. And I was completely mind-blown at how beatbox revolutionised crazily in 3 years.
So many new sound effects had been discovered since! Beatboxing techniques have also dramatically changed. I honestly think that the level of beatboxing is at such a high level now, I wouldn't be surprised if scientific studies on beatboxing existed on this planet!
Time certainly does fly. Fast forward to now and here I am … officially a Bruneian beatboxer.
I've performed for a video in Progresif Cellular's Instagram for Chinese New Year 2019. The audio in the video was pre-recorded, meaning that I've experienced beatbox recording in Progresif Cellular's studio. I also performed live in the Jerudong Park Amphitheatre with Hundred Beats, and a talent show organised by RYS Entertainment in Belait. I have never battled in an official battle event, but I have experienced battling in the solo category at a BBQ gathering for Bruneian beatboxers this year and I won it. It wasn't a serious battle, but a battle is a battle.
2. What got you into beatboxing? Where can be public check out your beatbox skills?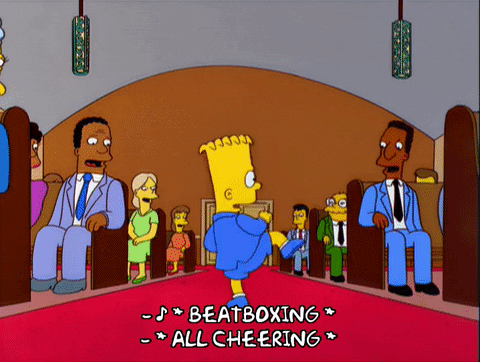 Since I am a drummer and a percussionist, I am very open-minded when it comes to beats. I get intrigued by anything that produces beats, be it an instrument or computerised.
But how about organic stuff that creates beats, you ask? Well, beatbox is one of them. The first time I discovered beatbox, I got into it because it's unique and very challenging as well.
The beatboxers that got me into beatboxing are legendary. Check out Eklips; he's a beatboxer that emphasises doing old-school hip hop songs. As well as Kenny Muhammad, one of the first beatboxers in the world that produces complex and technical beats out of his mouth.
That was a long time ago, however!
Now in 2019, I am truly inspired by modern beatboxers or new school beatboxers like Alem, NaPoM, B-Art and so many more. Those guys are abnormal (but in a good way!)
Seriously! They are genetic freaks; they are certainly built to beatbox. Their skeleton, their mouth structure, their teeth, their jaw strength and flexibility and everything (and their talent and hard work too, of course) are the reasons that they are the elite as far as beatboxing in concerned.
I post a lot of beatbox materials (and drums, percussions and guitar) on my Instagram. I also have all of my beatbox progress in my story highlights. Go check them out at @razqanrazak. And who knows I'll post some news that I'll be performing live somewhere, so stay tuned if you follow me. (But just in case I change my username, do search for search Razqan Abdul Razak.)
3. What's your most embarrassing moment when you first started beatboxing?
Firstly, I am a "very low risk tolerance type of person".
I always self-doubt and introspect; I double check what I'm doing to make sure things are going correctly and will not go wrong in the future.
But … nobody's perfect. If you guys know the old-school DJ technique called the DJ scratch; you can do it with beatbox as well but it's not that easy especially if you do it with vocals. It's called the vocal scratch.
I learned it and I thought I was doing it right, so I showed it to a friend and he said it sounded really off and funny. Maybe trivial, but I was actually really embarrassed deep down! I'm kind of a low-key perfectionist and that's probably the reason.
4. What is your most memorable moments?
In terms of beatbox, I'd say the best time I had when I was onstage performing during the first elimination round for a talent show in Belait. That was my first time beatboxing live on stage. I felt alive! The sound system was awesome, my microphone technique was decent and the beatbox routine I did was decent enough for me to get the highest score out of all participants.
The crowd loved it, and I managed to open their minds that beatbox has revolutionised a lot, and it is a true form of art. Everything went well. That was the goal and Alhamdulillah.
I also will not forget the BBQ event for Bruneian Beatboxers that happened this year. I built so much friendship bonds during that time as most of us only communicated online before, so it was our first time meeting each other that time. The battles were really fun too. Everyone was supportive and loud in cheering, and that just really hyped up me up.
5. Who did you learn beatboxing from?
Most of it I learned from YouTube. There are so many beatbox tutorials uploaded by many beatboxers all over the world. Or you can slow-mo beatbox videos and analyse the beats, write it down on paper and nail it … but sometimes this will not work because some sound effects are obscure and you may misinterpret how a sound effect is done by just listening to it. (The slow-mo method will still work for figuring patterns, most of the time. But not for sounds!)
Metaphorically, you may have interpreted a knock sound as a knock done on a door, but it was actually done on a wooden table.
There are many sounds and techniques that many beatboxers aren't really generous to teach for free, unfortunately. This is the part where you'd have to be adventurous and look for other sources. For example, seeking for beatbox friends for tutorials (being in a beatbox group chat or audio call can help, for example. WhatsApp and Discord), or go to social media platforms like Instagram and personally message beatboxers for tutorials. Reddit is a good platform for questions and discussions on beatbox topics.
The last resort is paying professional beatboxers to teach you on Skype, or even attending beatbox workshops conducted by the pros. They can be expensive, but worth it depending on whatever goals you're going for. Workshops can be important if you're attempting to go pro and make beatbox as your career.
6. Do you see the local beatboxing community growing? What competitions are they?
Yes, especially starting this year. I have a colleague named Wafi Rusli (@wafirusli) who works at Progresif Cellular (in the studio). He has done a lot for the community to grow. Moreover, he has some decent experience (both nationally and internationally) in other fields of music too such as Nasyid/Tausyeh and acapella, and he applies his knowledge on the beatbox community, and provided us some tips on stage ethics, etc.
I also have another colleague named Aboy (@itsaboybeatbox) who has contributed a lot to the  art of beatboxing in Brunei. He was a participant in The Spotlight event in Brunei in 2017, and he performed several times live in other events too.
We beatboxers in Brunei have the same goal – which is to increase the reputation of beatbox and really show it to people that it's not just a party trick, but a true musical art form. We simply want people to appreciate and enjoy beatbox, and listen to how it can blow people's minds!
Wafi worked really hard for this goal. He made beatbox workshops for the public, for kids. He brought me and Aboy to perform with Hundred Beats at the JP Amphitheatre. Moreover, he brought me along to perform with him in the Chinese New Year video that Progresif Cellular uploaded. I really believe those events we did opened the eyes of many people when it comes to beatboxing, and they really made the Bruneian beatbox community reach a milestone.
He even travelled to a large beatbox battle event in Indonesia, and learned a lot of how the event operation was going.
Wafi's organising the first biggest Bruneian beatbox event that's going to happen soon. You can follow @beatboxunitybn to stay updated on that event. This is going to be exciting. Before that event happens, we're going to be performing at Pusat Belia on the evening of July 6. So do check us out!
In terms of the Bruneian Beatboxers themselves, I can really see their skills growing and evolving. I've known them for around a year now and I noticed huge improvements they made in their skills and even in their originality. Beatbox originality (creating original beatbox routines) is very important if you're considering beatbox as your main career and go professional. Even if you're not going professional, you'd still need originality in battles. Personally, I'm not too focussed in originality yet because I still have a lot of musical concepts (like creativity and structure) and beatbox sounds for me to learn and master.
7. Let's say one of Neue's readers would like to try out beatboxing. How does one get into beatboxing?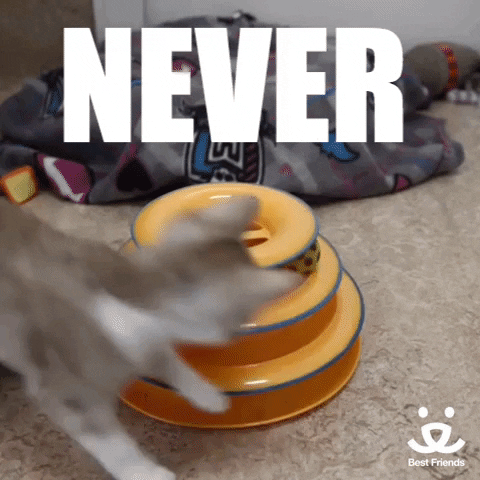 The most basic one you can do is say "boots and cats and" and just keep on repeating it. It will sound like a basic beat! It's an advantage if you have a natural ability to quickly catch up with rhythm. It's just that you have to do the beats with your mouth instead of your hands and feet.
To get more serious into beatboxing, try to watch some famous beatbox videos and battles to have an idea how beatbox really is and how it's done. Once you start to search for tutorials, don't rush.
That's why many people give up beatbox so easily because they have no patience. Each sound takes time to learn, and you have to enjoy the process. Please make sure to really master the basic sounds, and be as solid as possible with concepts of timing, tempo, structure and dynamics.
After you get all those down, then you can start to learn miscellaneous beatbox sounds then apply them to a beat. Like the guitar; don't try to rush learning advanced stuff like sweeping and arpeggios but you don't even know how to tune a guitar.
Beatbox can be truly an instrument if you practise it like a real instrument. If it's not done properly, it will not sound nice, and that's the truth. Works the same with every other instrument.
8. Tell us about your performance at the Beat Boxing event during the 100 Beats at Jerudong Park?
That was my first big-time event to perform beatbox live. I had a lot fun with Wafi and Aboy preparing the routines for the performance, and we actually learned a lot in terms of teamwork and how to build more chemistry between different beatboxers in a group.
During the night when the event began, it was horrifying. I was very nervous to the point that I had zero appetite. I think it was because of the crowd, because there were some considerably significant people who attended to watch us perform and that made me feel pressured to perform perfectly.
However, when the performance started, my nervousness just vanished. I felt great, and we had a lot fun jamming with Hundred Beats. Things went good, but not perfectly of course. There were some mistakes we went through, and we learned our lessons. The part that I struggled the most was perhaps stage presence strategy. You can beatbox nicely, but if you're standing there looking like a statue, the crowd won't be too pleased. Stage presence in beatboxing is different than when playing drums. I still have a lot to learn for sure!
9. What would you like to achieve in the next 5 years?
No matter how serious I am in beatbox, it still remains a hobby of mine and it will always remain that way. I have no ambitions of going professional in beatbox, i.e. making it as my career. In the next 5 years, I dream to have a good engineering job in the oil and gas industry as my main career. Perhaps beatbox can be an activity I can do for some small side income and leisure.
At the same time, I do have some visions of trying to reach an international level in beatboxing. There are events such as Asia Beatbox Championships, and I think I'd like to try for that one. The level at that type of event is elite however, but it is not impossible for me to reach that level with hardcore training. Money is needed to attend an event like that, and I'd probably get that money from my main career if I manage to get a job after I graduate.
The Easy 5'ers:
1. What is your silliest fear?
Popping balloons due to their loud and explosive sound. But I love drums! Doesn't make sense right? Drums are way louder than popping balloons.
That fear I have is probably caused by a childhood trauma, making the fear … a "subconscious fear".
2. A wizard appears in front of you. He's going to turn you into an animal. And there's nothing you can do about it. What animal would it be?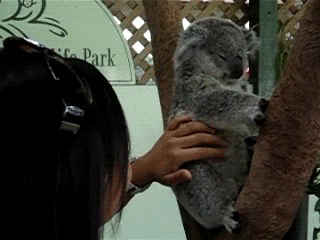 A koala, because they love sleeping. And the first thing I'd do after I turn into a koala? Sleep.
3. You're going to be blasted off on a space mission to Mars. What are the 3 things you would take from Brunei and why?
(i) All of my clothes, personal belongings like my toothbrush and shampoo.
(ii) All of my money.
(iii) The smartest person in the world that literally knows how to do everything, so he/she'd figure out how to solve all the problems we will encounter when we reach Mars.
4. Would you rather know what would happen in your future or would you turn back time and change something in your past?
I'm already happy with the present and I learned all the mistakes I did before. I also embrace every good and bad thing that already happened in the past so there's no point for me to go back in time to change the past.
Plus, the butterfly effect can be dangerous. Who knows the effect would be so strong that, for example, if I go back to the past to just change the shampoo I used on the morning of May 2nd 2008, I'd die 2 years later for whatever reason or something else really tragic will happen. And again, I'm already really happy with present and I don't want it to change.
Hence, I'd like to know what'll happen in the future instead.
5. Which celebrity do you dream of meeting in real life?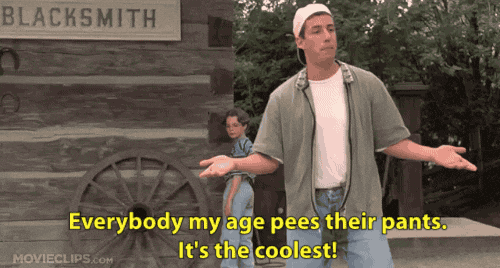 Adam Sandler, because he's witty, wise and hilarious.  He never fails to make me laugh since I was a kid.
Even some of my jokes are similar to his because of how much he inspired me in comedy.
I watch his movies when I feel a little down, to get some laughs and even some moral lessons that can cheer me up. Feels like he taught me a lot. His movies 'Click', 'Anger Management' and '50 First Dates' give some really good moral lessons that everybody could use. And they're hilarious at the same time!
Bonus question: What would you like to say to all our Neue readers?
Beatbox is magic and music. If you have any questions about music and/or beatbox that I didn't mention the answers here on Neue, or you want to book me for events, please just DM me on Instagram. And if you're a Bruneian beatboxer who's reading this and you want to officially become a part of the Bruneian Beatbox Unity, hit me up. The more increase in members, the merrier and the more growth the community gets!
See You In The Next #Neue9to5
Would you like to be featured next? Or would you like to nominate someone you admire to be interviewed?
You can get in touch with Neue by dropping an e-mail here or tagging them on Neue's social media platforms, Facebook or Instagram. (Images: Shutterstock/GIPHY)