Welcome to another edition of "What's Neue from 9 to 5".
We here at Neue believe that every person out there has a story to tell.
This week, we find out What's Neue with Pei (@pei_xinnnn16), a 19-year-old indoor cycling instructor at Shine Cycle and a High-Intensity Interval Training (HIIT) instructor at the newly opened Shine X at Sumbangsih. She is currently an Upper Form 6 student from Maktab Duli Pengiran Muda Al-Muhtadee Billah.
Without further ado, let's see how she responds to this week's #Neue9to5 questions.
The First 9 Questions:
1. Everyone has a story. What's yours?
From a young age, I have been exposed to all sorts of sports like badminton, volleyball, track & field, cross country and handball.
When I was 10, my mother signed me up for badminton lessons.
At first, I played badminton just for fun but over time, my coaches encouraged me to go pro.
And being the adventurous spirit that I am, I thought to myself, "Why not?"
Eventually I became a professional badminton player playing for my state (Sarawak) and also for Sabah when I moved there.
To be honest, it was one of the greatest decisions I had made in my life.
Not only did the sport sharpen my leadership skills (when I was tasked to guide my juniors), it also instilled in me discipline, time management and patience. I have also learnt to better manage my own emotions, not just during matches but also when I am faced with tough life situations.
All this has enabled me to see things from many perspectives and helped me become the person that I am today.
Don't get me wrong … I'm not saying that I've mastered all of these life skills. There's always room for improvement. After all, learning is a lifelong process!
Just last year, I moved to Brunei to pursue my A-Level studies.
At first, I was just a regular rider at Shine Cycle.
Then one day, Shine Cycle held an audition to recruit new instructors.
Frankly speaking, I never pictured myself becoming an instructor. It was something way out of my comfort zone.
However, the ever-friendly instructors at Shine Cycle encouraged me to get it a try.
(After all, what harm could it do, right?)
And as luck would have it, I got the spot!
I must admit it was hard for me to adjust at the beginning. But as the days went by, I grew more fond of it and it became my new passion 🙂
2. What's something you're really into right now?
My education and career! I always strive to be the better version of myself every single day and to radiate as much 'good vibes' as I can to the people around me.
3. What's the most interesting thing you've learned recently?
Your actions and behaviors determine how you want to be seen and to be treated by other people.
In other words, you reap what you sow. Honestly, don't expect people to treat you nicely if you're not gonna do the same. So always be kind! 
4. What is your favourite thing to spend money on?
So many things! But here are some on top of the lists … Food, good books, clothing and EVEN MORE FOOD!
5. What was the best part of your week/weekend?
Giving myself time for some self-love and self-care. I find it really important to spend some time and refocussing all your attention just on yourself. 
6. What problem do you wish you could solve?
I'd like to address two problems rather than just one.
Firstly, I wish we could finally put a stop to discrimination such as cyber bullying, racism and so on.
I find it sad that some people tend to discriminate (and isolate) others when they find out that they're different (in any way).
In my opinion, some people are so afraid in accepting others' differences that they'd rather chose to deal with it the easiest way they know how … and that is to discriminate.
Everyone is born in their own unique way and everyone has their shortcomings and strengths. 
Many people only focus on other's mistakes and weaknesses and ignore their good sides.
But without those "weaknesses", the "strengths" of a person would never stand out so significantly.
Another thing that I'd like to fix is the stray animal problem. I've always loved animals ever since i was a little girl and it breaks my heart whenever I see stray animals wandering around the streets.
7. In your opinion, what's the coolest thing about spinning?
It would have to be the music! The adrenaline rush! All the awesome moves you can do on the bike just by following the rhythm of the music! And most importantly, seeing everyone pushing their limits!
8. What do you enjoy about Neue website?
I love the 'Eat' and 'Travel' section! Why? Because I get to learn about delicious food that are available from different parts of the world. I also love reading about the recipes that are oh-so-easy to follow. I absolutely love food and travelling to different parts of the world!
9. What would you like to say to all our Neue readers?
Be adventurous. Try new things. Step out of your comfort zones.
I know all this is easier said than done. After all, we all have fears. But the important thing is to just take a step forward – no matter how small it may be.
Because once you take that step forward, everything else will just fall into place.
Be kind and surround yourself with people who support you and push you to be a better you. 
Life is not permanent. You are allowed to grow and change. So live your life to the fullest. You only got one life … what are you going to do with it?
Lastly, do be gentle to yourself. Always remember that you are doing the best that you can!
The Last 5 Questions:
1. What's your go-to karaoke song?
Believe it or not, I don't have a go-to karaoke song! Why? Because I don't and can't sing to save my life! Haha! But I admit: I do love music. And I have this (naturally) ability to bop my head to any good song out there 🙂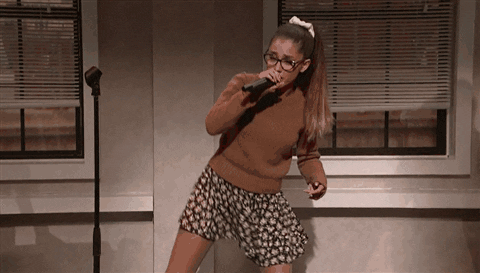 2. If the world was going to end tomorrow, what 3 things would you want to do right now?
i. Do as many things that I love for one last time.
ii. Meet everyone (if possible) who I love. I'd tell each and everyone of them, "I love you!" (Oh! This includes all my pets too!)
iii. Read my favourite poetry one last time.
3. Would you rather have more money or more time?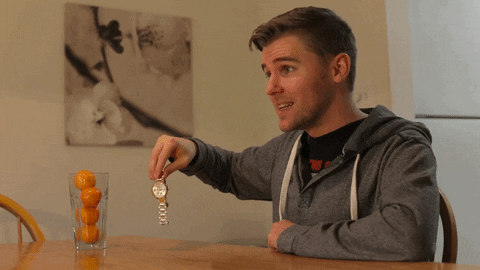 That's a really tough question!
If I had more MONEY, I would be able to do more impactful things like starting a charity foundation. I'd like to be able to give more donations to help make the world a better place. I'd also be able to afford the best for my family and friends.
On the other hand, if I had more TIME (but not enough money) then it's just prolonging something unnecessary because there will be a point where you would've lived your life to the fullest and you no longer want more time.
So if I were given the choice I'd choose MORE MONEY because I'd rather have a life that is short but impactful to society rather than a long and unnecessary one. 
4. In 40 years, what do you think you'll be most nostalgic about?
It would have to be all the good (and unforgettable) moments spent with the people I hold dear in my heart. 
5. To know somebody, we must walk a mile in their shoes. If you could trade lives with anyone for a day, who would it be?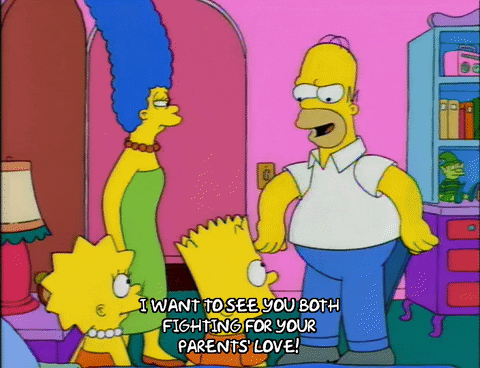 My mum and dad. Because I would like to truly understand them better and to love them even more than I currently do.
See You In The Next #Neue9to5
Would you like to be featured next? Or would you like to nominate someone you admire to be interviewed?
You can get in touch with Neue by dropping an e-mail here or tagging them on our social media platforms, Facebook or Instagram. (Images: Shutterstock/GIPHY)