Liyana Yus landed her first-ever acting role in the 2014 Silat coming-of-age movie 'Yasmine', which tells the story of a girl who pursues her passion for silat against her father's wishes, while grappling with matters of the heart.
And though it's been five years since the movie first debuted in Brunei, most Bruneians still call her 'Yasmine'. (You can check out the trailer for 'Yasmine' above!)
"Even my family calls me by THAT name," she said with a smile.
"Before the days of Yasmine, I was really just a boyish girl who enjoyed doing sports. I guess you could call me a fitness enthusiast.
"At the time, becoming an actress was not on top of my mind as my passion was more towards music and singing. It was only in 2012 when I first started pursuing acting.
"I think was influenced by my parents.
"My dad's a guitarist. In fact, he's still active with the band. My mom used to sing, but she's currently working hard to pursue her career as a makeup artist.
"Me acting and them in the music scene … Hmm, I guess we're all under the the same umbrella of creative and performing arts."
Without further ado, let's see how Liyana tackles this week's #Neue9to5 questions.
The First 9 Questions
1. What qualities does a person need to have to be an actor in Brunei?
Firstly, you need to be a person who truly appreciate all forms of art. You'll also need to be able to take criticisms positively, and have a high level of tolerance and patience. There's more to it than just having the passion to pursue an acting career.
2. What makes you different?
I'd like to say that I'm not just an actress, but rather an "action actress".
I started my acting career playing a big role that required me to perform tough action sequences.
A lot of hard work, sweat and tears went into it.
3. Do you have any tips for anyone in Brunei who's thinking of entering the movie making business?
Never lose your focus on what you want to do. It's important to set your goals straight.
Don't stop learning, as there is always room to improve yourself.
Entering this business is definitely one of the toughest things to do, as it requires a lot of manpower.
4. What's next for Liyana Yus?

I'm involved in an upcoming action comedy film called 'Akademi' that is expected to be released in January 2020.
The trailer should be released soon 🙂 I can't wait to show it to everybody!
Also come January, I'll be shooting again but this time as a TV presenter for RTB.
Over the next 5 years, I hope to have my own product line. This is something that I'm still working on.
5. Who has been an inspiration to you in life?
My biggest inspiration in life has been my mom.
My mother raised five children and was still able to do achieve so many things in life!
She's taught me a lot, and she's one of the reasons where I am today.
To this day, I still turn to her to ask for life advice.
She is indeed the strongest and toughest person I know.
6. What's a favourite moment of yours?
I have LOTS of favourite moments! But a recent one that stands out in my mind was when Siti Kamaluddin, the Director of 'Akademi', called it a wrap for.
It was such an emotional moment for all the cast and crew. There were tears of joy and lots of laughter that day! We actually made it!
7.  The Neue team absolutely loved your singing performance with TheEllewan. We could not help but fall in love with your performance. Can you describe to us what it was like to do a classic rendition of the song "Can't Help Falling In Love" by Elvis Presley?
I absolutely enjoyed singing the song. It was such an amazing experience to work alongside TheEllewan. Look back at the video above, I believe that I could have done better. At the time, I was nervous as I was a new experience for me. Nonetheless, it was awesome!
8. Any plans of releasing your own solo album in future?
Haha! I don't! But thanks for asking! 
9. What would you like to say to all our Neue readers?
Please show your support and appreciation for local content! 
The Last 5 Questions
1. What's the one food you could never bring yourself to eat?
Bitter gourd!
I tried eating it but … I just can't!
Why? Well, it's because whenever I try to do so I can feel a twinge in my teeth!

2. How do you like to be comforted when you're sad or upset? What song helps you get through this difficult time?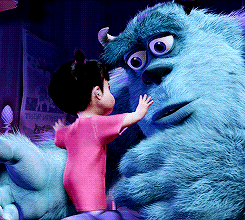 I can easily be comforted with a hug from my loved ones.
My cats can also distract me from feeling sad.
Listening to songs by 'Paramore' and 'Cold Play' also helps.
3. What chore do you absolutely hate doing?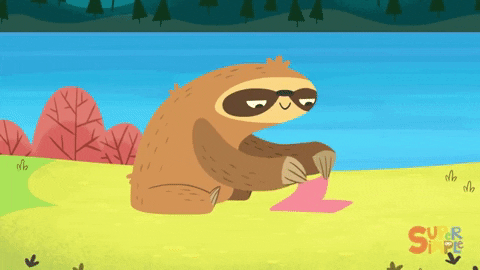 Folding my clothes.

4. Describe your life with a movie title.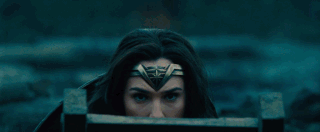 Wonder Woman.
5. If your five-year-old self met Liyana of today, how would she feel?
She's be surprised. But NOT in a good way! Haha!
Why, you ask? Well, it's because I'd let five-year-old me know that being an adults ISN'T AS FUN as being a kid 🙂
See You In The Next #Neue9To5
Know someone who'd be perfect for the next interview? You can nominate them by getting in touch with the Neue team by dropping a message to @whatsneue.