Let's face it, you just can't escape remakes, reboots or whatever you may want to call them! And Charlie's Angels is no exception.
Almost 20 years ago, the Charlie's Angels movie starring Drew Barrymore, Cameron Diaz and Lucy Liu proved to be a global box office smash grossing more than US$264 million. It also signalled that female-action films could make it big.
Don't believe me?
Well, then just take a look at some of these movies:
Tomb Raider (2001)
Kill Bill (2003)
Wonder Woman (2017)
Captain Marvel (2019)
Charlie's Angels (2019)
The new movie introduces 3 new Angels – Kristen Stewart (from Twilight), Naomi Scott (from Aladdin) and Ella Balinska, an up and coming English actress.
But why so much hate for the Angels now?
While the 2000 version was undoubtedly a global box office smash grossing over US$264 million, the 2019 version (unfortunately) was considered a flop racking in just US$8.6 million in its opening weekend.
Box office analysts see "Charlie's Angels," like other high-profile misfires this year such as "Men in Black: International" and "Shaft," as yet another indication that familiar properties shouldn't be rebooted just because it worked decades ago.
So what went wrong?
#1. The movie didn't find its right audience
Elizabeth Banks, the director of the movie, believes that the reason why Charlie's Angels (2019) flopped because its genre was dominated by female heroes being in the "male genre".
Banks believes that female lead movies such Captain Marvel and Wonder Women were highly successful due to it being from a comic book. She went on to say that that men "don't go see women do action movies".
So it seems that the movie only attracted the attention of feminists out there. Which brings me to my next point …
#2. Sexism in the movie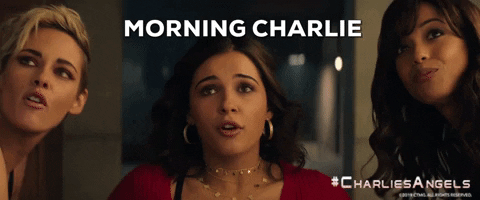 The previous movies before this were said to be sexist where the campaigns leaned more into the male gaze. The director of the 2019 Charlie's Angels movie insisted that they made the movie to be "less sexist", which is different than what the trailer initially shows us and also when the movie came out.
#3. Did anyone even want another Charlie's Angels movie?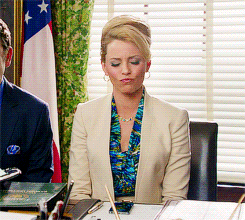 The new movie basically came out of nowhere and this movie isn't actually a reboot but a continuation of the series in 2000 and 2003. Many questioned whether or not we really needed another Charlie's Angels movie. 
The movie is also almost like any other movie. Look, it's the year 2019 and we have so many strong leading female lead in today's movies such as Captain Marvel and even Dora and the Lost City of Gold. There wasn't really anything really special to it.
What do moviegoers who enjoyed the 2019 movie think?
Neue sponsored a pair of movie tickets for Nazurah Ajimy who was among those short-listed for Neue's "Let The World Know Your Story" outreach programme. And yes, you guessed it … she saw Charlie's Angels at Times Cineplex.
This is what Nazurah had to say: "Yes, the 2019 Charlie's Angels movie has received mixed reviews. And yes, it was pretty much frowned upon by critics. But I honestly loved it! To me, it was a breath of fresh air!"
Now you're probably thinking that Nazurah had these kind words for the movie because she's female. (I know I did!)
So imagine my surprise when I found out that the Digital Editor of Neue, Lance Thoo, had watched the latest Charlie's Angels movie not once, but TWICE – once at the Arena Cineplex in Kiulap and the other time at Times Cineplex at Times Square.
When asked to comment if the movie performed badly because it wasn't a "guy movie", he said, "I reckon that it all came down to poor marketing and less so on the 'sexism' of moviegoers. As far as I'm concerned, people should just take a chill pill. It's a shame that everyone can't just enjoy the movie for what it is – a homage to all the Angels we've loved before!"
And when I pressed further how he was still able to enjoy watching the movie twice, Lance said: "Just stop comparing it to the 2000 version that featured Cameron Diaz, Lucy Liu and Drew Barrymore!"
What's on your mind?
What did you think of the new Charlie's Angels movie?
Did you prefer the 2000 version starring Cameron Diaz, Lucy Liu and Drew Barrymore? Why? Why not?
Drop us a line in the comments below or reach out to Neue on social media.