As a result of minimising the spread of Covid-19 (otherwise known informally as Miss Rona) I've noticed an influx of work from home (WFH) stories on IG.
People seem to be enjoying this newfound freedom from working at home especially the introverts! I mean why wouldn't they? You get to be with your family, in comfy clothes and also if you have pets around. It is literally an introvert's dream.
However, for me it isn't a new phenomenon as I have been freelancing since late 2014 on Elance which is now rebranded as Upwork. I had that idea after winning BND$2,500 cash from BUBA as the national champion representing Pusat Tingkatan Enam Meragang (PTEM).
You see, I graduated last year from Universiti Brunei Darussalam (UBD). There is a period of gap where my peers and friends were already applying for jobs. I, on the other hand, was chilling at home. So, my friends asked me what I was doing at home apart from hibernating. I told them I was working and they gave me that confused look.
You see, there are a lot of processes which can be streamlined for businesses. It is a shame that it takes a pandemic for them to realise it. For example, some of the meetings can be done through emails or if necessary a conference can be hold on Zoom.
While there seems to be many upside working from home, here are some of the things people wouldn't post on their IG stories.
#1. Productivity
Apart from my slow laptop speed, it gets even more challenging to maintain that productivity as my parents or grandma would call me to help out with chores. They think I am gaming or just mindlessly typing away. Of course, I help out cause where would I be if they aren't here to provide support?
What I notice is my productivity is only active in short bursts of time. I usually work uninterrupted from 6am to 8 am. Then when they are awake and bustling, I'd be resting. Another method I've learn that is useful for productivity is to always write a to-do list the day before. Hence, when it's a new day you already have a plan of what you got to achieve.
#2. Temptations
Working at home is super fun especially if you house has fast wifi, aircon and nice vibe. However, if you are working on your comfy bed, there is a 99.99% chance you might accidentally fall asleep. I learn this the hard way.
So, the first thing I do when I wake up is to brush my teeth, shower, change into fresh clothes and eat breakfast. Then, it'd be like working hour. Of course, it is hard if you see Netflix in the corner of your eyes. But there is an app called forest that restricts your use of phone and force you to concentrate.
I prefer to train on my discipline and just use the timer. Once 2 hours is up, I would do my Netflix and chill because I 'deserve' it. I know, I am conditioning myself like Pavlov.
#3. Snacking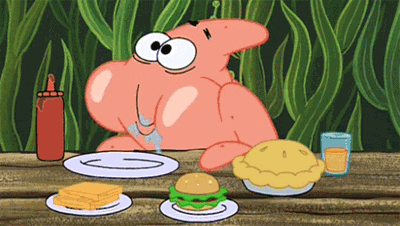 I am a very big foodie. So in order to try to stay in shape without exercising, my family only buys fruits. It is the availability bias. We see what is available and we will consume it if it is right in front of us.
My snacks at home is healthier than my snack in office as my mom would slice apples and pluck the seedless grapes from the stalk and force feed me. It is the best love language for me. Food is the way to this lady's heart.
Apart from that, it is crucial to take 15 minutes break every hour to stretch and avoid the pins and needles in your legs. I sit at very odd angles so this is what I am very prone to, pins and needles. In order to counter that, I just walk around the house a bit like a dog looking for food.
Opening the refrigerator every 15 minutes of break thinking it has some magic and will have the Lindt 70% chocolate that I eat once in a while.
Final say …
Overall, these are the things people probably won't show you on IG stories cause it ain't pretty. It ain't aesthetic. There's this saying about IG that I really like – "IG is the canvas to show the world your ideal world. However, are you really living if you are pretending?" 
Take care and wash your hands! We're all in this together. Let's do our part for Brunei!
Get in touch with Neue
Do you have a story to share? If so, you can get in touch with Neue's Digital Editor, Lance Thoo, via WhatsApp or e-mail.