Social distancing measures aimed at limiting the spread of coronavirus have wreaked havoc on sport, whether professional, amateur or recreational.
Sporting events have been cancelled or postponed; gyms, health clubs and sport academies have been closed.
But tennis, with just two players on opposite sides of a large court?
Jan-Lennard Struff, the top-ranked player on Germany's Davis Cup team, wasn't the first to think that maybe the balls are to blame for the shutdown of his sport.
While he now has a special exemption and is permitted to practice, recreational players have been banned from tennis courts for weeks even though keeping the recommended minimum distance of 1 to 2 metres apart is easy.
In the view of Melanie Brinkmann, a virologist at the Helmholtz Centre for Infection Research in Braunschweig, Germany, it's absurd to think that tennis balls could transmit coronavirus.
"If a tennis ball is handled normally, I see no problem – that's assuming the players don't forcefully spit on the ball and throw it into their opponent's mouth," she quips.
A statement this month by the United States Tennis Association (USTA), however, notes that although pertinent studies have yet to be done, medical advisers believe it's possible the virus could be transmitted "through common sharing and handling of tennis balls, gate handles, benches, net posts and even court surfaces."
Apart from such considerations, authorities have closed sport facilities regardless of their type in order to minimize the chance of people congregating for recreation. After all, two people on an open tennis court would hardly remain alone. Pathways to courts are narrow in some places, and players would also be tempted to sit down beside each other on a bench or chat on the club terrace.
What's more, contact tracing to halt the chain of virus transmission would be difficult, points out the Ministry of Social Affairs and Integration in the German state of Baden-Wuerttemberg, adding it would also take enormous efforts to check whether social distancing rules are followed.
"At a time when people are supposed to get together as little as possible, it wouldn't be right if we ask to be excepted," says Dirk Hordorff, vice president of the German Tennis Federation (DTB). "If everyone applies for a special permit, the system won't work."
But tennis, like golf, is among the safest sports in terms of ease in following social distancing rules. The baselines are more than 20 metres apart, and players can always stay 2 metres away from each other.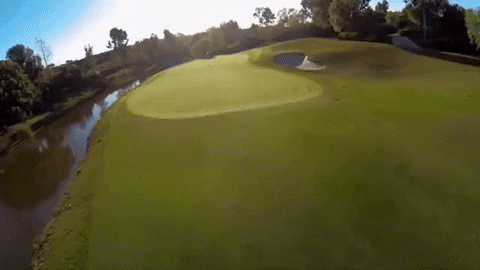 So as the outdoor season begins in the Northern Hemisphere, the DTB plans to push for a speedy reopening of tennis courts. Hordorff says it will join an appeal issued earlier this month by the German Golf Association (DGV).
In a letter to "a large number of relevant policymakers at the national and state levels," DGV president Claus M Kobold argued that golf, as an individual sport played outdoors, could be "an important part in the first stage" of reopening sport facilities.
Meanwhile, the DTB is consulting with virologists on possible health safety measures to propose that would allow resumption of play.
"Tennis is naturally predestined as a sport [for reinstatement]," says Hordorff. He expects recreational players will be able to return to the courts much sooner than professionals, since the pro tours have to contend with virus-related travel restrictions worldwide.
| Connect With Neue |