Mulan will be gracing our theatres today (September 4) and we are ready to get down to business! However, this live-action take on Mulan might be different from the version we watched as kids.
We are aware of the main gist of the story thanks to the animated version, but did you know that the story was first told in a beautiful poem called "The Ballad of Mulan"? 
So, here are some surprising facts about Mulan you might not know of! 
The name of the man is Guo Maoqian and he was a Song dynasty (960 – 1279) poetry anthologist.
In the upcoming live-action, Mulan is set to happen during the Tang dynasty (618 – 907), considered to be ancient China's golden age!
Her name Mulan means Magnolia in Chinese.
Magnolia symbolises womanly beauty and gentleness in ancient China. And it was also the exact flower that Mulan's father put in her hair in the animated movie.
Mulan was a cavalry warrior. 
Similar to the animated movie, Mulan did have a horse and rode it into combat. She may have also worn armour made of cord and plaque, iron and leather.
Just like in the animated movie, the ballad mentions how the real-life Mulan also refused to accept any rewards for saving all of China. She just wanted to return home.
Her comrades did not know for 12 years.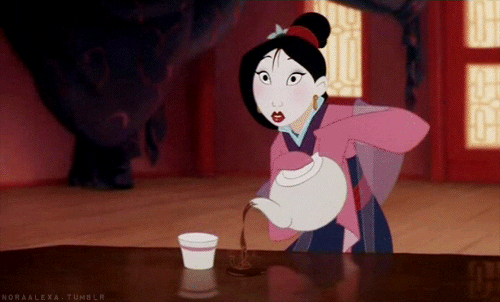 In the animated movie, Mulan's identity was revealed when she got injured saving the lives of her fellow comrades. In the ballad, Mulan concealed her identity till the very end. She simply wore her old clothes and casually revealed her identity to her comrades. 
Were you aware of most of these facts? Cause we sure were taken by surprise by some of it!
Be sure to catch the live-action movie in the cinemas starting today!