Thrift culture has truly seeped into everyday life in the past couple of years, with the rows of stalls at Bandarku Ceria and the increase in Instagram shop accounts selling preloved or thrifted clothes to those looking for good quality, secondhand clothing that are often unlike the regular offerings at bigger, more established stores.
For those who aren't sure what exactly is thrifting, simply put, it is to shop at a place where you'll find used items that are still in good condition, at discounted prices.
And it's particularly attractive to people who are looking for one-of-a-kind items, or if they enjoy experimenting with different styles!
It doesn't have to just be for one's personal style; thrifting can be a fun way to put together a cosplay outfit for your next con, or even for a TikTok video. (Sidenote: let us know if we should make one of those!)
Another sight that's become a little more common nowadays are cosplayers, especially with local cinemas bringing in an onslaught of anime movies recently — you may have even seen them dressed in the characters' outfits!
View this post on Instagram
Cosplay, for those not in the know, is basically dressing up as a character or a concept; there are professional cosplayers who dedicate time and effort to creating legitimate outfits, concepts and even to the mannerisms of the characters themselves.
However, if you're not looking to become a professional, thrifting is a great way to dip your toes into the world of cosplay!
It's cheap
We've already established that thrifting is an affordable activity, and it's the perfect gateway to start cosplaying, as most complete outfits can rack up quite a bill. You might be able to get away with some options on Aliexpress or eBay, but it still probably won't be as cheap as finding the items in a thrift store.
It helps you to exercise creativity
Most thrift items are unique, and while you may not be able to find a perfect replica of that character's outfit, this only means you can really put your creativity to good use!
Instead of finding a full-on pirate outfit at a costume store, you can go to a thrift shop and find a large, plain white shirt with loose sleeves, slap on a belt and breeches or trousers, and you could easily be Captain Jack Sparrow, or even Captain Hook with the right accessory.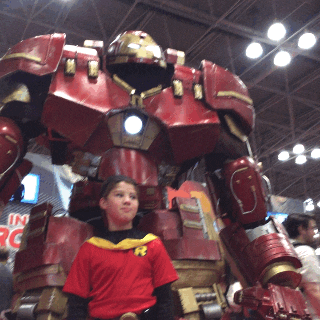 Upcycle your clothes
It might be difficult trying to pair an actual cosplay item with your everyday style, but the beauty of thrifting for cosplay is that you can reuse these particular items for any other occasion, too!
If you're interested in creating a cosplay outfit solely out of thrift items, here are some tips from us:
Get a larger size
Generally, you'd want something that fits you perfectly, but when it comes to cosplay, customisation is part of the game. Sometimes you may need to cut and sew additional accessories, and having extra fabric will be forgiving in case you make any mistakes while tailoring it to fit.
Fabrics, Colours, Patterns
Speaking of fabric — more than just finding that perfect shirt, pants or dress, sometimes you need to expand your thinking and think about what kind of fabric, pattern or colour you're looking for! If you're skillful with a sewing machine, you can create practically any outfit as long as you've got the right stuff.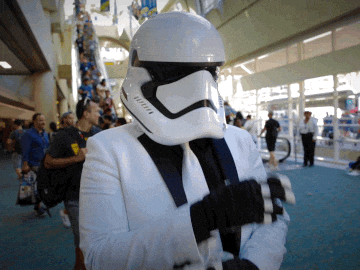 An open mind
The point of thrifting your cosplay isn't to get a completely accurate outfit — you'd be better off either creating that from scratch, or buying a full costume from a store.
Despite the limits that come with it, creating a cosplay from thrift items is really about enjoying the spirit of dressing up as a beloved character, while still doing it without breaking the bank! And we highly encourage doing this with a bunch of friends and see what you can come up with together!
Looking for thrift stores?
If you're planning to get into thrifting, your first bet should be Bandarku Ceria on an early Sunday morning, where you will be greeted with rows and rows of shops selling preloved items!
Not looking forward to the crowds? You can just as easily shop online as well. Head over to Instagram and Facebook, and type thrift or preloved in the search bar — numerous online shops will show up, and you can browse to your heart's content. Or, you could also check the list we've made!
We'd love to hear from you!
Do you have any thrift stores to recommend? What character are you planning to cosplay? Drop us a comment and let us know!